Welcome to part three of our content marketing series. So far, we have explored how blogs can turn prospects into paying customers, and how they can help you perform better in Google search results.
In this month's article, we will explore how you can get the most out of your blog posts and reach the right people using social media.
Be social and spread the word
Having a quality article with unique and interesting content is awesome. But even if it ranks number one in search engines for various keyword queries, its traffic acquisition is limited by the number of times people conduct searches that match the keywords your article ranks on.  
So, if you're capitalising on the traffic search brings you, how can you get more out of your blog post? Use social media!
Sharing your articles on your (appropriate) social media channels is a great way to help drive extra traffic to your website at no additional cost. But it's not just about traffic generation, sharing your posts on social media also has the following benefits:
It keeps your brand top of mind among your followers (because chances are they are also following your competitors) as it continually exposes them to your brand's content

Blog posts provide a breath of fresh air when it comes to content consumption amidst all the 'sale on now' and 'new arrivals' messages that bombard newsfeeds

Your followers are more inclined to consume the content because they're already following you and have shown an interest in your brand

It builds brand authority and affinity, illustrating to your followers that you are the go-to brand for a specific product or product category

It ensures you're there for your followers to satisfy any informational needs they may have. For example, you may share your newest article 'How to dress for a job interview' on Facebook, and one or two of your followers may coincidentally have an interview coming up. Your content aligns itself perfectly with their needs and services their micro-moment, encouraging them to click through to your site, read your post and even potentially purchase some products based on your guide.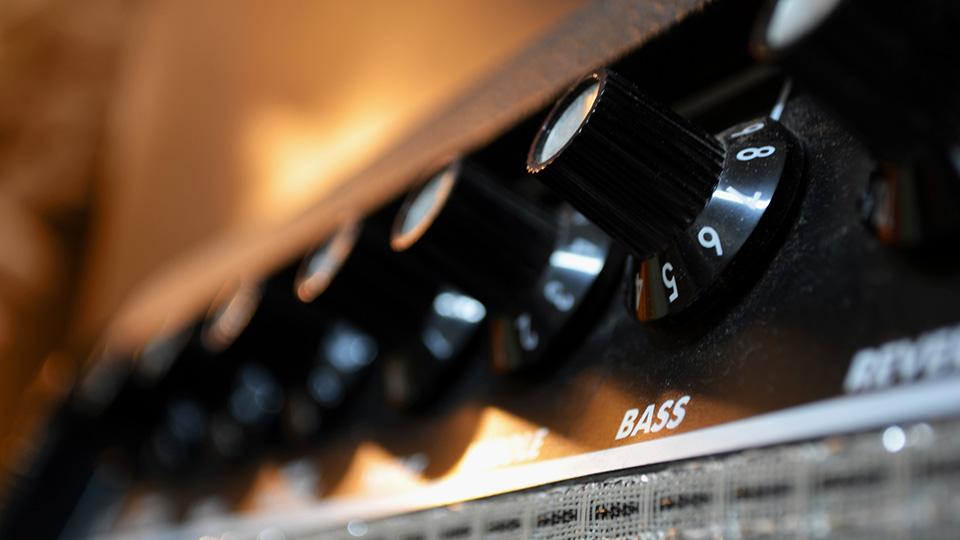 Turn it up to 11 with social media advertising
Sharing your content organically is a good place to start but just like search traffic, it can only bring in a limited amount of traffic – your followers. For platforms such as Facebook, this is significantly less, as their current algorithm only serves organic content to about 2 – 6.5% of your followers.
Hence, it's definitely valuable to put aside some marketing budget towards social media advertising to amplify your content beyond your follower base.
Using the various demographic and psychographic targeting options on social media advertising platforms, you can accurately target customers with your content and be there for them during their micro-moments. This can drive huge amounts of traffic to your website, and increase the likelihood of conversions. 
For example, you may write an article titled 'The man's ultimate guide to suiting up for a wedding' and target men who are engaged (based on their listed relationship status). These audience members may not have ever considered researching that topic using a search engine and may have just gone to any suit store that was convenient. Or, they may have intended to search online but your website didn't rank well on any of the keywords they intended to use. But now with social media, you've presented your brand and products to them on a platform they use and at a time that they need it.
Another reason why amplifying your content on social media is so great is that it acts as a native advertisement. It's not an obvious, direct selling ad telling people to buy your product. It's a subtle nudge, which educates your customer, provides value to them, and brings them to your website, which then allows your website to do the selling for you.
Reach the right people
Do you have great content you want to share and advertise but not sure where to start? Assemblo has a team of digital strategists who can help you zero-in on your customers and create highly targeted social media campaigns across all platforms.
Contact us and start getting real results from your digital marketing.
Join us next month for the final part of this content marketing series, where we will discuss how blogs can act as valuable link-building assets that can help boost your website rankings.
Assemblo's Matt Dworakowski takes a look at some tricks for standing out on Twitter, and taking advantage of this unique platform in your campaigns.
---
Last week, I had the pleasure of taking part in an insightful webinar hosted by Twitter's Nick Bowditch, 'How small businesses can use Twitter to make themselves stand out from the crowd'.
The event provided me with some useful insights into how to best utilise the social media platform and make the most out of every tweet. I'll share with you the most valuable points Nick raised in his presentation, which are often overlooked by social media marketers.
Content is still king
When it comes to Twitter, creating engaging tweets is the key to success. It's all about knowing your audience and the timing of when they are most likely to engage with your content. But how do you go about this?
Reward and identify those who share your content with special offers and exclusive access
Here are some simple but effective social media strategies Nick outlined in his webinar which, when implemented correctly, can really help your business get noticed in the Twitterverse:
1. Use images and links in your tweets
They grab and hold attention, and tend to get more retweets and engagements than tweets with plain text. In fact, in experiments with rich content, Buffer Social found tweets were 94% more likely to be retweeted with images, and received 18% more clickthroughs.
For the best result, make sure your article includes images suitable for Twitter (ideally around 550px wide and over 300px high will work well).
2. Start a conversation
Start a conversation with your followers by engaging in a discussion on an event that is occurring in real time as you're tweeting –Nick calls these "target moments", such as the Melbourne Cup, the AFL Grand Final (the Aussie Super Bowl for US readers). Looking to your local market, and looking at what events are most relevant to your target audience can really help reap massive engagement here.
To make your life easier, there are amazing free tools like Twitter's new #OwnTheMoment planner, which list upcoming events and opportunities to engage.
3. Gamify your content
Make it fun to engage with your Twitter and turn followers into VIP's. Reward and identify those who share your content with special offers and exclusive access. You can creative exclusive offers and promotions to reward your Twitter audience, and offer a real reason for people to follow and interact with your brand on Twitter.
For example, working with our client the Camberwell Centre Association, we often retweet and give away free coffees and food to people tweeting and engaging with Camberwell and its surrounds.
4. Don't fire and forget
Creating good quality content can be a lot of work, you want to really make sure you get the best mileage for you efforts. Tweet and share your best content several times to really get it out there. Make sure to leave a decent gap of time so you're not spamming your audience, look at tying in with things like #ThrowbackThursday and #FunFactFriday.
Try experimenting with different copy (text and imagery) and even boost your tweets with Twitter advertising to reach new audiences.
5. Tweet to get feedback on your products or services
You should ask people for feedback on your products, service and their general experiences with your brand. It's an extremely powerful market research excerise, that can even generate new customers, build trust, and you might identify exciting new opportunities for you business.
Set up Twitter searches to find people already having a conversation with your brand and join in the conversation. Hootsuite have some great examples of big brands engaging with their audience in great ways.
The goal of using Twitter is to engage with your followers and provide them with a means to connect through your brand, not just to your brand. Creating interesting and topical content is half the battle, presenting and disseminating the content is the second half.
Know your audience and give them a reason to share your content, and in turn, reward them for their efforts to build a strong follower community, and ultimately, a loyal customer.
As always, if you love the idea of taking charge but need help with social media management (including Twitter), advertising or other digital marketing, drop us a line and find out how we can help your business over a coffee (or drink of your choice).