Videos are entertaining, informative, and require minimal effort to consume. That's why they're proving to be effective in social media advertising.
After a long day of work, after the kids have been put to bed, and the kitchen cleaned up, when your brain is done for the day and you just want to chill, what do you do?
If you're like most people, it's not pick up a book and read a few chapters, it's snuggling up on the sofa, turning on Netflix, and making the pledge to yourself that you'll only watch two episodes tonight.
Videos can be entertaining, informative and educational, and require minimal effort to consume. They're a great way to pass the time on your commute, or while waiting in line.
All this explains why Facebook video ads are proving to be the most effective approach to social media advertising.
What are Facebook video ads?
Facebook video ads are paid posts on Facebook that feature videos rather than the traditional picture and copy posts we're used to seeing.
Where your post is placed on Facebook feeds depends on your budget and your marketing strategy.
Video is more engaging
They say a picture tells a thousand words. Well, if that's true, a video tells a million.
Movies uplift us; they make us cry; they stay with us long after the credits roll. When was the last time you cried over a blog post?
Video engages on a deeply emotional level. We identify with the people we see; it feels like a conversation. Facebook video ads reach potential customers on an audio and a visual level, in a way the written word is unable to.
From a marketing perspective, Facebook video ads have been proven to grab the attention of possible leads and stop them from scrolling further, providing an opportunity to address the three questions all marketing campaigns must address: What is the issue the viewer is experiencing? How can your business help? And why is your business the one to resolve the problem?
Video ads can reach a bigger audience
While most businesses say that Facebook is an important part of their marketing strategy, did you know that organic posts only reach about 16 per cent of your followers?
Paid Facebook video ads allow you to put a figure on how many people you want your post to reach. It also allows you to specify what area they live in, their gender, and even their interests.
That means more viewers, and the viewers most likely to be interested in your product or service.
Video ads double results
Of course, getting your post in front of eyes is only the first step – what you want is to convert viewers into customers.
There's been a mountain of research done into the conversion rates of images versus video, and the staggering result across the board is that video has double the click-through rate (CTR) of images. Think about that for a second.
And it gets better – companies are reporting conversion rates of 20-30 per cent more with video ads. That's a 20-30 per cent increase in actual sales.
You're missing out if you don't use video ads
Facebook video ads feed every level of the sales funnel – from interest, to awareness, to consideration, to sale – and not seizing this opportunity means you're missing out on attracting leads to actual sales conversions.
Assemblo is a full-service marketing agency based in Melbourne, that understands the nuances of social media marketing, and how to leverage them by creating assets that increase lead generation and sales conversions.
To find out how we can help your business, give us a call on (03) 9079 2555 or send us a note via the contact form below.
Facebook has become an indispensable tool for today's marketing professional, so what does the social media giant's pivot to privacy mean for marketers?
Facebook CEO Mark Zuckerberg announced that the company was building a more privacy-focused social media platform at its F8 conference this year.
Earlier in the year, the CEO said the social networking platform would concentrate on private interactions, encryption, reduced permanence, interoperability and secure data storage.
The shift to more private channels comes after a string of controversies around data security and online safety in recent years, notably the Cambridge Analytica data scandal.
Broadly speaking, there will be a push to highlight group texts and private messages rather than public-facing communication like the news feed.
It will also encrypt users' messages to each other by default, meaning Facebook will no longer be able to read private chats between friends.
The big question is how the new focus will impact the company's business model, which uses people's data to allow advertisers to target ads.
Here are some key takeaways from the recent changes and what they mean for marketers:
Facebook Groups
Facebook has redesigned its main app to emphasise groups and make it easier for users to discover and engage with people who have similar interests.
For marketers, this could mean Facebook users spend more time in closed group chats rather than the newsfeed, where most ads appear.
However, marketers can still research to find groups that match their target audience and approach them to see if they can run an ad within the group.
For example, if you are a local cafe, then you might want to approach a local community group on Facebook and see whether you can advertise a promotion within it.
The other thing to do is make sure your content is topical, interesting and shareable, so that users can easily distribute your content within closed groups.
It's also worth noting that the new group changes will mean users who belong to a group can see group content pop up in their newsfeed, so many people will likely continue to use the newsfeed.
New 'Clear History' feature
Another area to keep an eye on is Facebook's upcoming Clear History feature, which will be rolled out in the coming months.
Users will be able see the apps and websites they use that send Facebook data and give users the option to clear the information from their account.
Facebook said the feature may affect advertising targeting, as it will prevent advertisers from targeting users that have cleared their history with tools powered by its business features, such as Facebook pixel.
Advertisers appear divided on how much impact Clear History will have on advertising and marketing activities on Facebook.
Facebook Messenger
On the Messenger front, marketers have welcomed the introduction of new Messenger lead generation templates to the Ads Manager that make it easier for businesses to connect with potential customers.
Businesses can create an ad in the main Facebook app that drives people to a simple Q&A in Messenger where they can learn more about their customers or book an appointment in the conversation.
Overall, Facebook's focus on privacy will be positive for users, however marketers will have to think outside the box more and more to get the most value from the social media platform.
Facebook advertising, as well as other forms of social media advertising, is "grossly underpriced" and brands are "leaving money at the table" if they're not spending up big on these platforms, said Gary Vaynerchuk.
"If you do not spend a disproportionate amount of your time, over the next 24 months, massively figuring out Facebook and Instagram, you will leave an enormous amount of money on the table," the entrepreneur and internet-famous marketer said.
"You may leave enough money on the table that it doesn't allow you to continue your business if the macro-economic climate changes."
Take advantage of the current situation while social media advertising is so cheap, Vaynerchuk told the crowd at a recent Business Squared event in Melbourne.
"There are moments in our history – when we transitioned from the radio to the television, when the internet first emerged, when cable television first emerged – where we had grossly underpriced attention… but the market hasn't adjusted to the reality of our attention."
Vaynerchuk said we are now living through a time of underpriced attention, with social media, but too many businesses and brands are wasting time and not taking full advantage of it.
"The amount of people who have opinions on Facebook ads, Snapchat ads and Instagram ads but have never run them is laughable. The amount of people who spent $1000 on a Facebook ad campaign that didn't work and they deemed the entire thing to not work, is laughable.
"Just because you haven't figured it out yet, or it's not working to the extreme, doesn't mean it's not actually happening."
If you're not advertising on social media, you're leaving money on the table
"When I hear the story of my narrative of building a $3 million to $60 million business (Wine Library), it's super great but I always see it as a huge disappointment," Vaynerchuk said.
"Even though I built one of the largest wine stores in the country, I left a lot of money on the table because I still was doing direct mail, newspaper ads, radio ads and billboards on the highway.
"What I should've been doing from 2002 to 2005 was putting all of the money into Google AdWords, not a lot, like I was doing. I see that as a great $30 – $50 million, maybe even a $100 million, miss on my part because I had the best hand – it was called Google AdWords in the early 2000s – I just didn't squeeze it hard enough."
Vaynerchuk said he sees the same thing happening today with social media advertising.
He implored everyone that is running a business to get serious about social media advertising and become "unbelievably educated" in how to run Facebook ads.
"For the people who do not squeeze it during this era, they will regret it tremendously. Because what is going to happen over the next five years, is the biggest brains in the world are going to finally spend enough money on Facebook – the proper amount they should be spending. And when BMW, and Coca-Cola and Toyota spend the tens of millions of dollars on Facebook that they're not right now, the prices on the auction marketplace that you buy ads on will go up. It's very simple: supply and demand," he said.
"I used to pay five cents a click for 'pinot noir' and 'chardonnay' (on AdWords) – those words aren't five cents any more.
"You can reach a 40-year-old woman into fitness in Brisbane right now for $4 CPMs (cost per thousand impressions) but when it's $94 CPMs in five years, and people don't click ads in Facebook anymore, you'll be really sad that you sat on your hands during this era."
There is no 'social media'
According to Vaynerchuk, social media is merely a label.
"There is no social media. It's a slang term. It's a term that we came up with for, you know, the current state of the internet," he said.
"When you hear the word social media, (make sure) it stops going from this 'thing' that's emerging, this 'thing' that's for your 14-year-olds, this 'thing' that's coming and will be big one day.
"Over 50 per cent of the time humans spend on a cell phone is spent on what is deemed a social network or on a content site like YouTube or LinkedIn. I don't know if you've been paying attention; people are spending a lot of time on their phones."
Storytelling is key
Vaynerchuk described social media as a platform in which we communicate, just as we have done on other platforms for many years.
"I hope you understand that we are going through a massive attention arbitrage," he said.
"The cost to produce content in video or audio form, and then distribute it, used to cost millions of dollars. You literally had to have hundreds of thousands of dollars in equipment, hundreds of thousands of dollars in salaried employees, and then millions of dollars in infrastructure and distribution costs, to get in front of people.
"The key is, everybody here for their business needs to figure out how they are going to story tell. It breaks down into the written word, audio and video – the newspaper, the radio, the television or a blog, a podcast or a vlog. It (the medium) has always been the same."
Vaynerchuk stressed the importance of understanding how your business can best communicate, be that through the written word, audio or video. He advised getting to all three mediums as quickly as possible, or choose one in the beginning if you can't afford the infrastructure or people to support the other two.
"If you're not talking to the world on a daily basis on one of the six or seven most important social networks… every second that's going by, you're losing ground."
It could be called Facebook TV, but instead it's called Facebook Watch – and it's going to make watching and sharing videos on social media that much easier.
Watch is Facebook's new tab, which will house original video content or TV shows produced exclusively for it by partners who will share in the ad revenue.
"We've learned that people like the serendipity of discovering videos in News Feed, but they also want a dedicated place they can go to watch videos," said Daniel Danker, Facebook's Director of Product.
"That's why last year we launched the video tab in the US, which offered a predictable place to find videos on Facebook.
"Now we want to make it even easier to catch up with shows you love."
Watch will be available on mobile, desktop and laptop and will feature a range of videos of varying lengths, including scripted series, live shows that feature hosts responding in real time to viewer questions, and sporting events.
Users will be able to keep a Watchlist, which will help them keep track of new episodes.
Watch can also be personalised around what your friends and communities are watching.
There will be sections like Most Talked About, which features shows most commented on by your friends, and What's Making People Laugh, which includes clips where many friends have used the 'haha' reaction.
There will also be a What Friends Are Watching section featuring shows they are following.
"We've learned from Facebook Live that people's comments and reactions to a video are often as much a part of the experience as the video itself," said Mr Danker.
"So, when you watch a show, you can see comments and connect with friends and other viewers while watching, or participate in a dedicated Facebook Group for the show."
From a marketing perspective, Watch will be a platform for companies to find an audience and build a community of passionate consumers, allowing them to communicate directly with the audience.
For example, author Gabby Bernstein uses a combination of recorded and live episodes to connect with her fans and answer their questions in real time.
Watch will also provide online publishers with a new outlet to build their audience and publish their work.
Facebook Watch is currently being rolled out in the USA, with the rest of the world to follow.
Welcome to part three of our content marketing series. So far, we have explored how blogs can turn prospects into paying customers, and how they can help you perform better in Google search results.
In this month's article, we will explore how you can get the most out of your blog posts and reach the right people using social media.
Be social and spread the word
Having a quality article with unique and interesting content is awesome. But even if it ranks number one in search engines for various keyword queries, its traffic acquisition is limited by the number of times people conduct searches that match the keywords your article ranks on.  
So, if you're capitalising on the traffic search brings you, how can you get more out of your blog post? Use social media!
Sharing your articles on your (appropriate) social media channels is a great way to help drive extra traffic to your website at no additional cost. But it's not just about traffic generation, sharing your posts on social media also has the following benefits:
It keeps your brand top of mind among your followers (because chances are they are also following your competitors) as it continually exposes them to your brand's content

Blog posts provide a breath of fresh air when it comes to content consumption amidst all the 'sale on now' and 'new arrivals' messages that bombard newsfeeds

Your followers are more inclined to consume the content because they're already following you and have shown an interest in your brand

It builds brand authority and affinity, illustrating to your followers that you are the go-to brand for a specific product or product category

It ensures you're there for your followers to satisfy any informational needs they may have. For example, you may share your newest article 'How to dress for a job interview' on Facebook, and one or two of your followers may coincidentally have an interview coming up. Your content aligns itself perfectly with their needs and services their micro-moment, encouraging them to click through to your site, read your post and even potentially purchase some products based on your guide.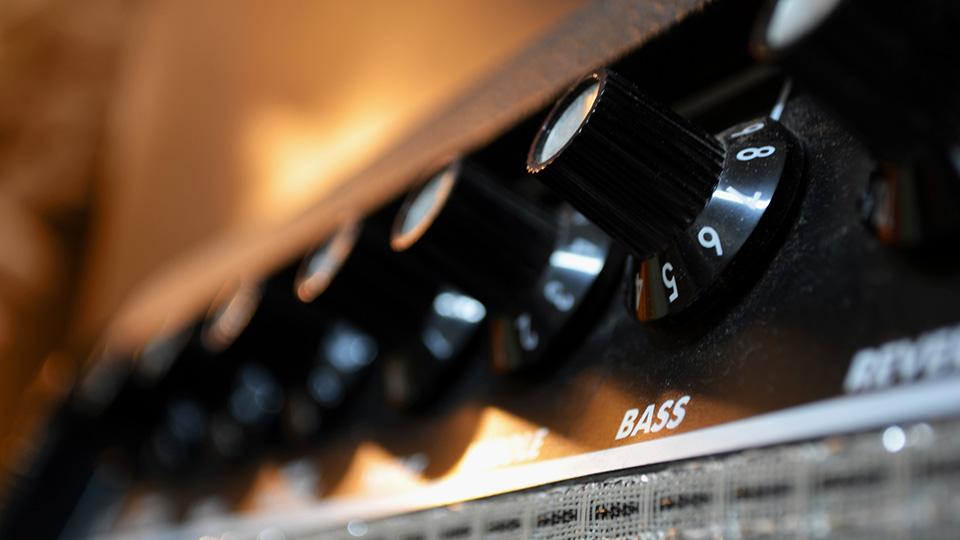 Turn it up to 11 with social media advertising
Sharing your content organically is a good place to start but just like search traffic, it can only bring in a limited amount of traffic – your followers. For platforms such as Facebook, this is significantly less, as their current algorithm only serves organic content to about 2 – 6.5% of your followers.
Hence, it's definitely valuable to put aside some marketing budget towards social media advertising to amplify your content beyond your follower base.
Using the various demographic and psychographic targeting options on social media advertising platforms, you can accurately target customers with your content and be there for them during their micro-moments. This can drive huge amounts of traffic to your website, and increase the likelihood of conversions. 
For example, you may write an article titled 'The man's ultimate guide to suiting up for a wedding' and target men who are engaged (based on their listed relationship status). These audience members may not have ever considered researching that topic using a search engine and may have just gone to any suit store that was convenient. Or, they may have intended to search online but your website didn't rank well on any of the keywords they intended to use. But now with social media, you've presented your brand and products to them on a platform they use and at a time that they need it.
Another reason why amplifying your content on social media is so great is that it acts as a native advertisement. It's not an obvious, direct selling ad telling people to buy your product. It's a subtle nudge, which educates your customer, provides value to them, and brings them to your website, which then allows your website to do the selling for you.
Reach the right people
Do you have great content you want to share and advertise but not sure where to start? Assemblo has a team of digital strategists who can help you zero-in on your customers and create highly targeted social media campaigns across all platforms.
Contact us and start getting real results from your digital marketing.
Join us next month for the final part of this content marketing series, where we will discuss how blogs can act as valuable link-building assets that can help boost your website rankings.
Have you ever wondered if there was a simpler way to get your customers to subscribe to your newsletter without spending ridiculous amounts of money on A/B split testing and personal selling? With the arrival of Facebook's new lead advertisement units, the customer sign-up process may have found its answer.
The challenge behind customer acquisition
An integral part of the digital marketing mix has always been emails and the database behind them. Emails are a fantastic way to directly communicate with your customers and elicit immediate responses from them on a mass scale, depending on the size of your database.
However, the challenge behind building a database has always been the process of acquiring customers. In the digital space, before lead ads, it required a banner advertisement that directed a person to a landing page filled with sales promotions, meaning there was a lot of information for the user to process before filling out a sign-up form.  This is a long and tedious process involving lots of steps, increasing the likelihood of a customer losing interest and leaving mid-process.
Lead ads solve the problem
Marketers first gained access to this particular advertisement style back in October 2015 but it was only available on mobile devices, and now it's finally come to desktop.
Facebook's lead ads encourage customers to fill out a form or survey and ultimately sign up to a company's database. What makes the ad type so unique is how it simplifies the process and reduces the amount of effort required by the customer to fill out the form.  The customer simply has to click on the call-to-action button and the form automatically populates itself using the information from their profile. What makes these ads even better is that it keeps the customer in the one place. It doesn't redirect them to a landing page – the user remains on the Facebook platform and brings them back to where they were previously browsing once they complete the sign-up form.
Data is easily tracked using Facebook Power Editor to see the typical KPIs such as impressions, reach and engagements, and results can be easily downloaded from the 'publishing tools' page on the associated Facebook page linked to your advertisement.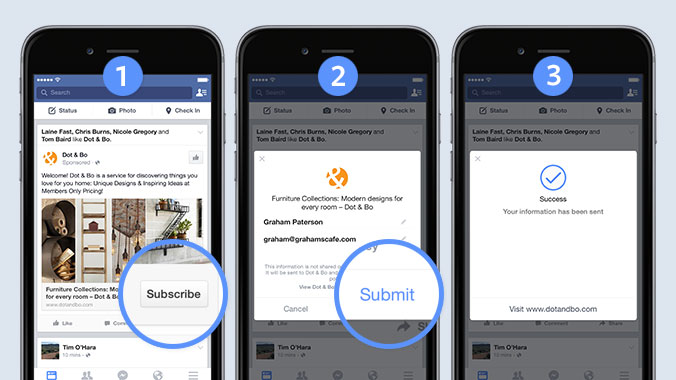 Including lead ads in your marketing mix
Although Facebook lead ads are a fantastic advertising tool for marketers, the key thing to understand is that this should not act as your only activity to build your database. Personal selling, content marketing and display advertising campaigns should still be used as avenues to acquire new sign ups to help complement your overall marketing strategy.
Would you like to find out how to boost your newsletter sign-ups? Assemblo can help. Contact us today by phoning (03) 9079 2555 or email [email protected] or get in touch via our contact form.