The Camberwell Centre Association represents more than 700 retail and professional service providers in the Camberwell shopping precinct, located in Melbourne's affluent eastern suburbs.
Assemblo has worked with the Camberwell Centre Association since 2010, providing regular strategic marketing and advertising (traditional and digital), branding, website development and event management.
We helped modernise Camberwell's approach to marketing to better incorporate the ongoing changes and challenges from social media, online retail and the ever-changing face of street retail. As well as attracting new customers to the street and promoting the vibrant B2B sector, we have also worked with local council and government on behalf of the members of the committee.
"Assemblo have gone above and beyond to provide a complete marketing solution to bring together our digital and traditional campaigns to ensure a consistent message."
The Camberwell traders wanted to create a platform to support the large fashion offering that is part of Camberwell's mix, including their StyleLights fashion show. The challenge with their existing marketing was highlighting the high-end fashion available in Camberwell, while differentiating it from competitors in Chapel St, Prahran and Chadstone.
Assemblo developed Style Junction as the home of Camberwell's fashion and beauty offerings. By developing a separate, responsive, fashion-centric microsite, Assemblo was able to implement a high concept design with photography, sales and fashion articles. The brand was created around a photo shoot, featuring a large wardrobe of clothing and accessories from Camberwell stores. The site is supported by social media, and is regularly updated. The reactive design means it's easy for Camberwell shoppers to access the site on the go to help them create the perfect look and share their look on our Lookbook.
The Style Junction site becomes particularly active during the Autumn/Winter and Spring/Summer fashion seasons and is supported by a series of articles, new season lookbooks, photography and a competition that gives participants the chance to win a $1000 shopping spree in Camberwell.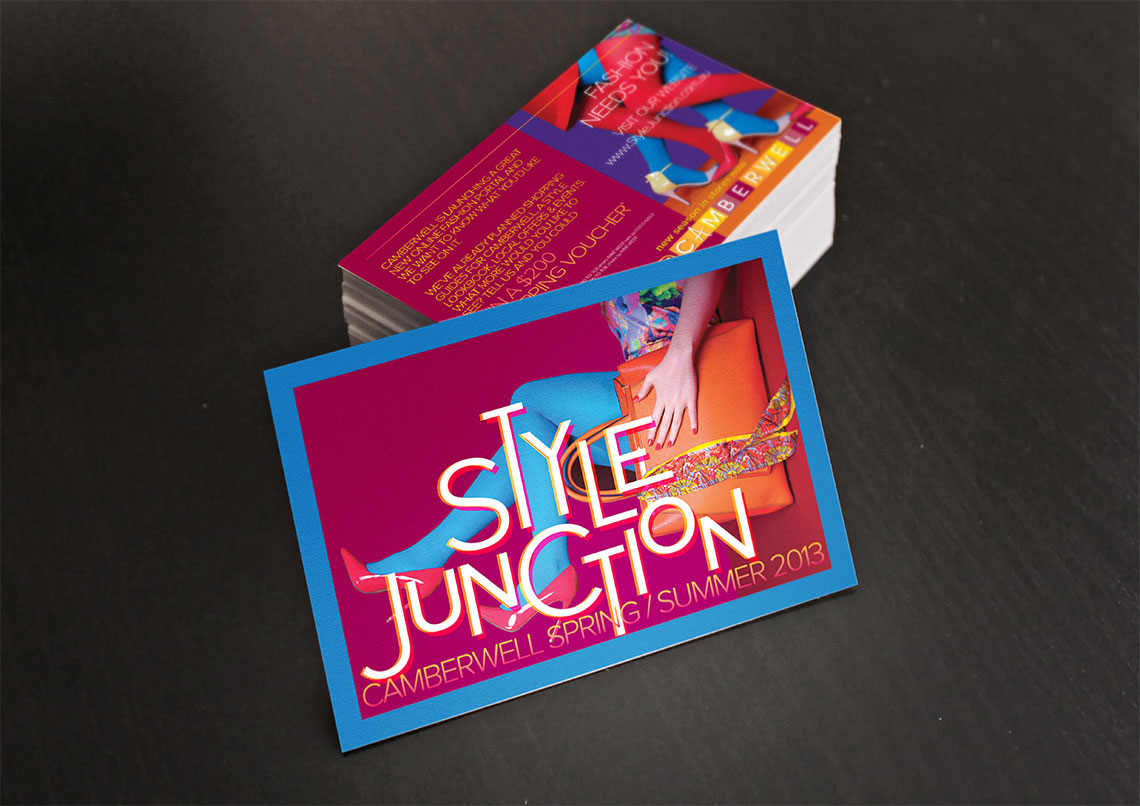 The Results
Style Junction provides a highly effective platform for fashion-focused activations, and has seen steady growth since its launch in October 2013. Fashion traders are able to easily share their promotions and specials, and the site acts as a platform for Camberwell fashion stylists to share great fashion tips and trends.
All case studies for Camberwell Centre Association
Read more case studies