The Camberwell Centre Association represents more than 700 retail and professional service providers in the Camberwell shopping precinct, located in Melbourne's affluent eastern suburbs.
Assemblo has worked with the Camberwell Centre Association since 2010, providing regular strategic marketing and advertising (traditional and digital), branding, website development and event management.
We helped modernise Camberwell's approach to marketing to better incorporate the ongoing changes and challenges from social media, online retail and the ever-changing face of street retail. As well as attracting new customers to the street and promoting the vibrant B2B sector, we have also worked with local council and government on behalf of the members of the committee.
"Assemblo have gone above and beyond to provide a complete marketing solution to bring together our digital and traditional campaigns to ensure a consistent message."
Working closely with the Camberwell Centre Association, Assemblo has organised and run the annual Camberwell Christmas Family Day since 2011. This includes planning and implementation of the event's entertainment, promotions and social media.
The goal has been to cultivate a festive mood across the shopping precinct, and foster a sense of community and inclusion among shoppers and traders to create a unique shopping experience.
The event day features a range of entertainment and activities, including:
Free rides with Santa Claus in his antique fire truck
Roving street performers such as jugglers, acrobats, musicians, face painters and balloon modellers
Santa's helpers who hand out treats and inform people about activities taking place on the day
The popular annual competition Where's Rudolph?
Stall, performances and other activities by local community groups.
In addition to live entertainment, Assemblo coordinates a festive photo wall, where community members can take photos with fun props free of charge. The photos are then uploaded to the Camberwell Shopping Facebook page and website, allowing people to connect with the brand online by tagging and sharing pictures of themselves via their own Facebook community.
Throughout the day, Assemblo produces live social media coverage of the event's activities across multiple platforms including Facebook, Twitter and Instagram as a way to promote the occasion. It also opens up a live communication channel for customers to interact with Camberwell Shopping's social media platforms on the day.
The annual Where's Rudolph? competition, which was originally created and launched by Assemblo in 2012, remains a highlight of the shopping precinct's seasonal promotions. Entrants have to find posters of Rudolph and Santa's other reindeer displayed on posters in shop windows around Camberwell to go into the draw to win a $500 shopping voucher.
The Christmas Family Day continues to grow year on year, attracting thousands of people to the Camberwell shopping precinct. Traders experience higher customer numbers on the event day, as well as increased sales over the weekend.
The Camberwell Christmas Family Day receives coverage in local media and attracts more than 15,000 unique visits to the Camberwell Shopping website in December. Social media and the email databases see a boost in interest from followers, with lots of people sharing photos, videos and comments in relation to the event.
Direct communication with visitors to Camberwell has proven to be very effective, with shoppers signing up to Camberwell's email newsletter and entering the Where's Rudolph? competition after being publicised by Assemblo's promoters.
The Where's Rudolph? competition continues to encourage people to participate in an activity unique to the Camberwell shopping precinct and allows them to explore the area in a very engaged way. Since the launch of the competition, it has become a highly anticipated activity. Promotion of the competition via the Camberwell Shopping website, the email newsletter and its respective social media platforms, has resulted in hundreds of entries each year.
Assemblo also produces a checklist of activities happening on the Christmas Family Day, which is available in print and online. The checklist shows visitors what's on and also helps move people through the entire precinct.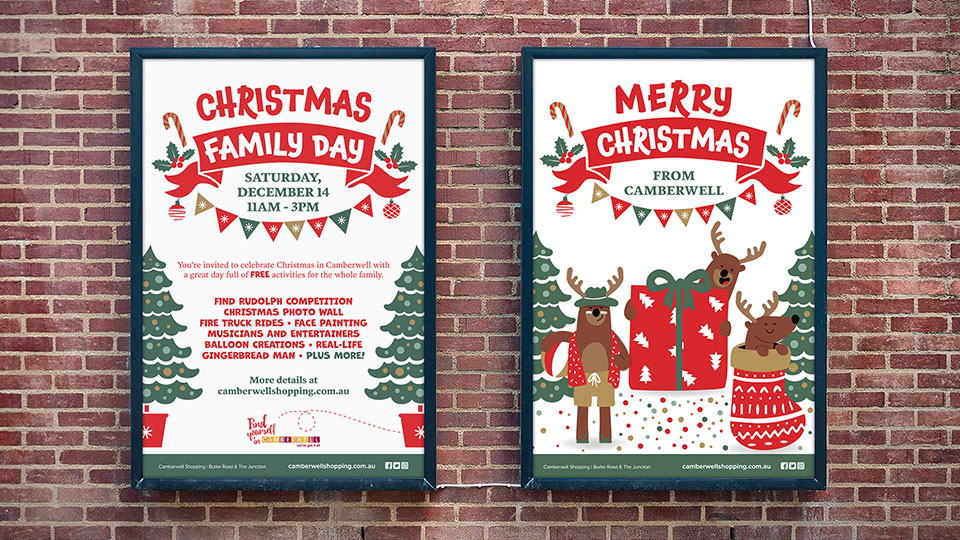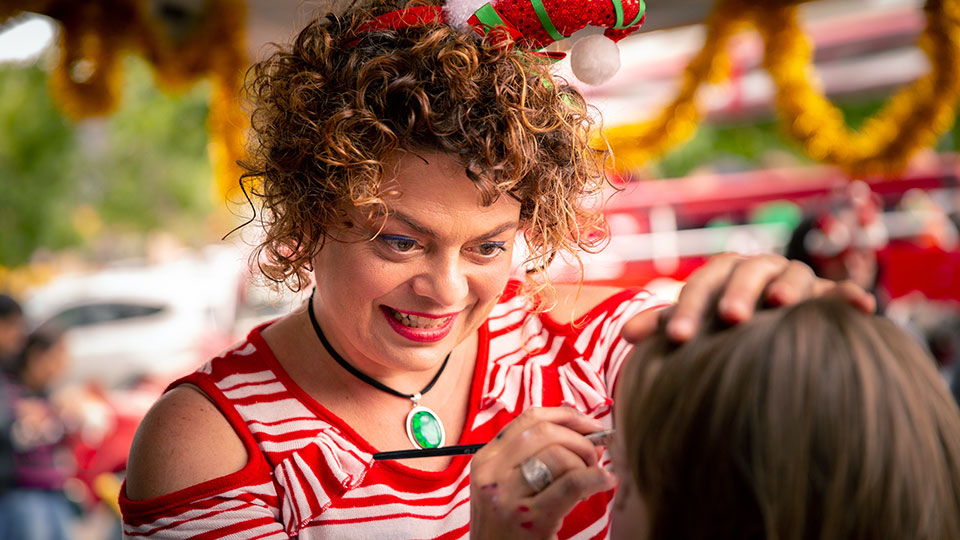 All case studies for Camberwell Centre Association
Read more case studies