Instagram is a darling of the social media world, however some businesses have struggled to gain tangible results from the popular app. Here's why.
There's no doubt Instagram is a marketing force to be reckoned with, boasting a billion people on its platform globally every month.
That's a lot of potential customers, and businesses have been piling onto the platform, with three-quarters of US businesses expected to use Instagram in 2020.
In more recent times, we've noticed some small businesses have been investing their entire marketing efforts into Instagram in the hope of going viral.
While some businesses have found success, we've seen that quite a few have found it harder to convert followers into customers or even website visitors.
Here are a few reasons why Instagram may not be working to market your business:
There are barriers to the customer journey
Instagram's clean and easy-to-use layout has been a huge part of its user appeal, but it has also made the customer journey to your website harder.
Instagram only offers direct links to profiles with more than 10,000 followers, meaning everyone else has to place the link on their user profile rather than on the posts, adding steps between moving from your Instagram post to a particular page on your website.
For example, let's say you want to promote a special offer on Instagram and direct followers to the 'Special Offers' page on your website for more details.
A follower would have to see the post, click through to your Instagram profile and tap on the website link in the bio, and then navigate to the Special Offers page once they land on your site. This introduces barriers to your customer journey, and it may mean that many potential customers won't persist with steps involved to get off Instagram and on to your website.
You could always feature a Linktree link in your Instagram profile to host individual links, but it's still a messy pathway compared to Facebook and Twitter which offer the ability to share a link directly on the post you're sharing.
You may attract an irrelevant audience
Instagram is one of the most popular social media platforms globally, but what's the value of acquiring followers in another country if you're a business based in Australia?
This is a common complaint we hear from local businesses who have invested time and money into growing their follower base, only to attract followers that are unlikely to convert into customers because they live abroad.
For example, if you run a cafe, yoga studio or accountancy business in Melbourne, then it's unlikely that you will manage to turn a follower living in the UK or India into a paying customer because your business type requires your customers to be based locally.
You can always pay to target your posts based on location and demographics to find followers near your business and build up your local audience that way, but this requires some digital advertising know-how.
That said, the Instagram algorithm is constantly changing, much like other social media platforms, so it's hard to predict how much organic reach your profile will have in the future.
At the very least, make sure your Instagram posts relate to your business and the interests of your ideal customer. Share things like behind-the-scenes content about your business or products to create interest in your brand.
Make sure you're also using the platform to increase your brand awareness and retention. Highlight the unique aspects about your business to keep your brand top of mind for your customers.
Also, ensure you engage with and reward your active audience members on Instagram – respond to comments they leave on your posts and move beyond your own account to comment on your customer's posts to leverage the open nature of the platform.
Using one social media platform could limit your results
Instagram is still a leading marketing tool, however these challenges illustrate why you should broaden your approach to other platforms and other marketing activities.
Sharon Green, founding editor of women's lifestyle publication SHE DEFINED, has encountered her own challenges in converting Instagram followers into readers.
"You have to be open-minded and trial a range of social media platforms to find the ones that work for you," she said.
"I've tested multiple platforms and while Facebook has performed best for me so far, I'm now starting to see results from LinkedIn.
"If I'd put all my eggs in the Instagram basket, I'd be missing out on acquiring traffic to my website from platforms like Facebook and LinkedIn."
Get expert marketing advice
Establishing a social media presence and building an audience takes time and the right knowledge, so it pays to seek out expert advice.
At Assemblo, our team of specialists will develop a holistic marketing strategy to help meet your business goals.
As a full-service marketing agency based in Melbourne, Assemblo can help you develop an effective social media strategy that converts followers into customers.
To find out more, give us a call on (03) 9079 2555 or drop us a note via the contact form below.
Facebook advertising, as well as other forms of social media advertising, is "grossly underpriced" and brands are "leaving money at the table" if they're not spending up big on these platforms, said Gary Vaynerchuk.
"If you do not spend a disproportionate amount of your time, over the next 24 months, massively figuring out Facebook and Instagram, you will leave an enormous amount of money on the table," the entrepreneur and internet-famous marketer said.
"You may leave enough money on the table that it doesn't allow you to continue your business if the macro-economic climate changes."
Take advantage of the current situation while social media advertising is so cheap, Vaynerchuk told the crowd at a recent Business Squared event in Melbourne.
"There are moments in our history – when we transitioned from the radio to the television, when the internet first emerged, when cable television first emerged – where we had grossly underpriced attention… but the market hasn't adjusted to the reality of our attention."
Vaynerchuk said we are now living through a time of underpriced attention, with social media, but too many businesses and brands are wasting time and not taking full advantage of it.
"The amount of people who have opinions on Facebook ads, Snapchat ads and Instagram ads but have never run them is laughable. The amount of people who spent $1000 on a Facebook ad campaign that didn't work and they deemed the entire thing to not work, is laughable.
"Just because you haven't figured it out yet, or it's not working to the extreme, doesn't mean it's not actually happening."
If you're not advertising on social media, you're leaving money on the table
"When I hear the story of my narrative of building a $3 million to $60 million business (Wine Library), it's super great but I always see it as a huge disappointment," Vaynerchuk said.
"Even though I built one of the largest wine stores in the country, I left a lot of money on the table because I still was doing direct mail, newspaper ads, radio ads and billboards on the highway.
"What I should've been doing from 2002 to 2005 was putting all of the money into Google AdWords, not a lot, like I was doing. I see that as a great $30 – $50 million, maybe even a $100 million, miss on my part because I had the best hand – it was called Google AdWords in the early 2000s – I just didn't squeeze it hard enough."
Vaynerchuk said he sees the same thing happening today with social media advertising.
He implored everyone that is running a business to get serious about social media advertising and become "unbelievably educated" in how to run Facebook ads.
"For the people who do not squeeze it during this era, they will regret it tremendously. Because what is going to happen over the next five years, is the biggest brains in the world are going to finally spend enough money on Facebook – the proper amount they should be spending. And when BMW, and Coca-Cola and Toyota spend the tens of millions of dollars on Facebook that they're not right now, the prices on the auction marketplace that you buy ads on will go up. It's very simple: supply and demand," he said.
"I used to pay five cents a click for 'pinot noir' and 'chardonnay' (on AdWords) – those words aren't five cents any more.
"You can reach a 40-year-old woman into fitness in Brisbane right now for $4 CPMs (cost per thousand impressions) but when it's $94 CPMs in five years, and people don't click ads in Facebook anymore, you'll be really sad that you sat on your hands during this era."
There is no 'social media'
According to Vaynerchuk, social media is merely a label.
"There is no social media. It's a slang term. It's a term that we came up with for, you know, the current state of the internet," he said.
"When you hear the word social media, (make sure) it stops going from this 'thing' that's emerging, this 'thing' that's for your 14-year-olds, this 'thing' that's coming and will be big one day.
"Over 50 per cent of the time humans spend on a cell phone is spent on what is deemed a social network or on a content site like YouTube or LinkedIn. I don't know if you've been paying attention; people are spending a lot of time on their phones."
Storytelling is key
Vaynerchuk described social media as a platform in which we communicate, just as we have done on other platforms for many years.
"I hope you understand that we are going through a massive attention arbitrage," he said.
"The cost to produce content in video or audio form, and then distribute it, used to cost millions of dollars. You literally had to have hundreds of thousands of dollars in equipment, hundreds of thousands of dollars in salaried employees, and then millions of dollars in infrastructure and distribution costs, to get in front of people.
"The key is, everybody here for their business needs to figure out how they are going to story tell. It breaks down into the written word, audio and video – the newspaper, the radio, the television or a blog, a podcast or a vlog. It (the medium) has always been the same."
Vaynerchuk stressed the importance of understanding how your business can best communicate, be that through the written word, audio or video. He advised getting to all three mediums as quickly as possible, or choose one in the beginning if you can't afford the infrastructure or people to support the other two.
"If you're not talking to the world on a daily basis on one of the six or seven most important social networks… every second that's going by, you're losing ground."
Welcome to part three of our content marketing series. So far, we have explored how blogs can turn prospects into paying customers, and how they can help you perform better in Google search results.
In this month's article, we will explore how you can get the most out of your blog posts and reach the right people using social media.
Be social and spread the word
Having a quality article with unique and interesting content is awesome. But even if it ranks number one in search engines for various keyword queries, its traffic acquisition is limited by the number of times people conduct searches that match the keywords your article ranks on.  
So, if you're capitalising on the traffic search brings you, how can you get more out of your blog post? Use social media!
Sharing your articles on your (appropriate) social media channels is a great way to help drive extra traffic to your website at no additional cost. But it's not just about traffic generation, sharing your posts on social media also has the following benefits:
It keeps your brand top of mind among your followers (because chances are they are also following your competitors) as it continually exposes them to your brand's content

Blog posts provide a breath of fresh air when it comes to content consumption amidst all the 'sale on now' and 'new arrivals' messages that bombard newsfeeds

Your followers are more inclined to consume the content because they're already following you and have shown an interest in your brand

It builds brand authority and affinity, illustrating to your followers that you are the go-to brand for a specific product or product category

It ensures you're there for your followers to satisfy any informational needs they may have. For example, you may share your newest article 'How to dress for a job interview' on Facebook, and one or two of your followers may coincidentally have an interview coming up. Your content aligns itself perfectly with their needs and services their micro-moment, encouraging them to click through to your site, read your post and even potentially purchase some products based on your guide.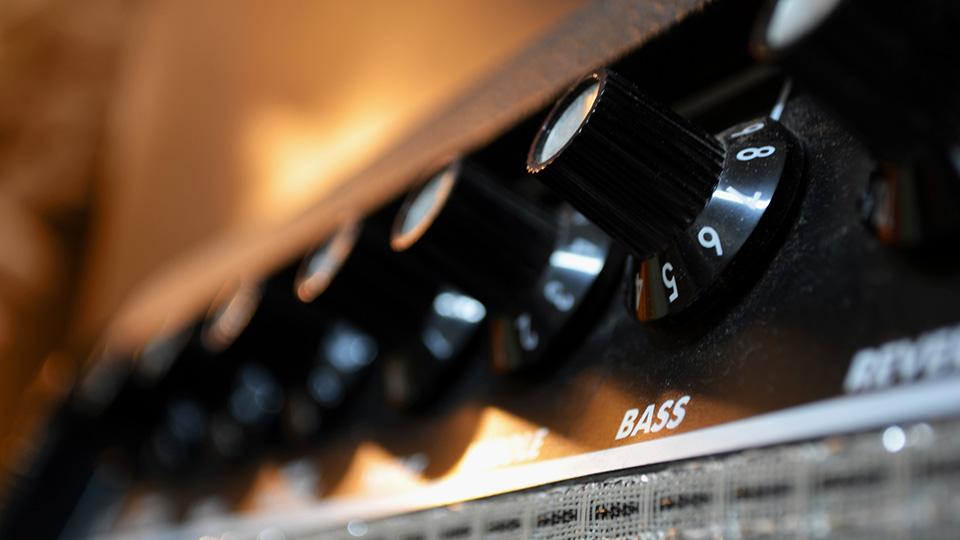 Turn it up to 11 with social media advertising
Sharing your content organically is a good place to start but just like search traffic, it can only bring in a limited amount of traffic – your followers. For platforms such as Facebook, this is significantly less, as their current algorithm only serves organic content to about 2 – 6.5% of your followers.
Hence, it's definitely valuable to put aside some marketing budget towards social media advertising to amplify your content beyond your follower base.
Using the various demographic and psychographic targeting options on social media advertising platforms, you can accurately target customers with your content and be there for them during their micro-moments. This can drive huge amounts of traffic to your website, and increase the likelihood of conversions. 
For example, you may write an article titled 'The man's ultimate guide to suiting up for a wedding' and target men who are engaged (based on their listed relationship status). These audience members may not have ever considered researching that topic using a search engine and may have just gone to any suit store that was convenient. Or, they may have intended to search online but your website didn't rank well on any of the keywords they intended to use. But now with social media, you've presented your brand and products to them on a platform they use and at a time that they need it.
Another reason why amplifying your content on social media is so great is that it acts as a native advertisement. It's not an obvious, direct selling ad telling people to buy your product. It's a subtle nudge, which educates your customer, provides value to them, and brings them to your website, which then allows your website to do the selling for you.
Reach the right people
Do you have great content you want to share and advertise but not sure where to start? Assemblo has a team of digital strategists who can help you zero-in on your customers and create highly targeted social media campaigns across all platforms.
Contact us and start getting real results from your digital marketing.
Join us next month for the final part of this content marketing series, where we will discuss how blogs can act as valuable link-building assets that can help boost your website rankings.
"See the moments you care about first" – that's Instagram's value proposition regarding its new algorithm update. But how will it hold up and what will it mean for users and marketers?
Since the social media platform launched in 2010, Instagram has seen continual growth in its user base, which now stands at 400 million worldwide, of which five million are Australian (SocialMediaNews, 2015). Although this rapid growth in users has seen Instagram jump to the eighth most popular social network, its popularity has also presented a problem.
In 2014, the average Instagram user followed approximately 250 accounts, whereas that number has now doubled to 500 accounts. This means that, back in 2014, Instagram users would see about 75% of organic posts by the accounts they followed. As the number of followed accounts increased, the percentage of content that users were seeing began to drop to about 50% by 2015. This meant users were potentially missing out on content that mattered to them most, so something had to be done.
"If your brand can successfully play in these spaces you'll continue to win with this algorithm update because it will favour more of what users like".
Following in the footsteps of Facebook
In order for a social media platform to maintain its user base and drive engagement it needs to ensure it delivers a high quality user experience. This means tailoring the experience to each individual so they're served content that's most relevant to them, and that's exactly what Facebook did.
In 2009, Facebook launched its first newsfeed algorithm, EdgeRank, in order to combat low quality content such as click-bait articles that were saturating Facebook users' newsfeeds. The algorithm incorporated three main factors for serving content:
Affinity – the relevance between the user and the content creator
Weight – the weight of the content
Decay – how long ago the content was created.
However, in 2011 the algorithm was scrapped because the factors it used to sort content were not complex enough to handle the rapid growth of the platform. In 2013, Facebook introduced a more complex algorithm that doesn't have an official catchy name but is still often referred to as EdgeRank. This new system uses a machine-learning algorithm to serve content to people's newsfeeds based on content they're more likely to engage with. The algorithm is still used today and is one of the primary reasons Facebook is still the most used social media platform. Based on Instagram's latest announcement, it will adopt a similar algorithm to Facebook to remain relevant to its users.
What Instagram's algorithm means for users
Instagram currently uses a chronological system for sorting posts on user's feeds. The new algorithm will instead use a more complex system, similar to Facebook, where the posts that appear in feeds will be based on the likelihood of the user being interested in it, the relationship the user has with the content creator (person or brand) and the timeliness of the post. Instagram gave the following example in their blog:
"If your favourite musician shares a video from last night's concert, it will be waiting for you when you wake up, no matter how many accounts you follow or what time zone you live in".
This won't all happen straight away. The algorithm will be rolled out in a drip-feed manner to all users, with Instagram stating that they will be actively monitoring user feedback.
What Instagram's algorithm means for marketers
Marketers who use Instagram will notice that certain industries or interests perform exceptionally well such as fashion, food and fitness. Jill Sherman, Senior Vice President of social media strategy at DigitasLBi, said: "If your brand can successfully play in these spaces you'll continue to win with this algorithm update because it will favour more of what users like".
If these topics or interests don't relate to your customers or your brand, don't fret. As long as you create quality content that your users engage with, your reach and engagement will be unscathed. That said, there's no guarantee Instagram won't go down the Facebook route of being a pay-to-play space. Marketers will need to be prepared that it may turn into an advertising-focused platform in the future. This shouldn't scare marketers off though – those willing to pay to create quality content should be willing to spend a little extra to promote it.
Looking ahead
All that's left to do now is wait for Instagram to implement its algorithm, monitor the changes and repurpose social media strategies and tactics to move in line with the requirements of the algorithm. Those owning the social media space with great content should stay the course, fine-tune tactics and reach their audiences without a hassle.