It's impossible for content to succeed without SEO, and vice versa. Here's how you can unite your SEO and content strategy to achieve greater success.
As any parent of toddlers will tell you, there are few things in life more annoying than talking when you know no one's listening. As any content marketing professional will tell you, that's exactly what happens when you create content but ignore SEO.
Often search engine optimisation (SEO) and content marketing are considered as two separate components of a marketing strategy. You create the content, slap some SEO on it and hope that it shows up in search, right?
Wrong.
In fact, there are few aspects of marketing strategy that are as closely linked as SEO and content, which is why SEO is crucial to the success of your content marketing.
SEO puts the customer first
To begin with, SEO does what every marketing strategy should: it puts the customer front and centre.
Remember the golden rule of content marketing: it should always identify a need or problem of the consumer and explain why your product or service is the best way to resolve it.
Content that answers a specific question or addresses a need directly will always rank high in search. Turns out the golden rule of marketing – putting the customer first – is also the golden rule of content and SEO.
Content makes technical SEO work harder
There's a lot of tech sitting behind SEO strategies and this matters greatly where content is concerned.
A thorough site map, precise slugs (that's the part of the URL that comes after .com.au), and keyword-rich tags will elevate your website in search.
What content does is build on the power of your technical SEO strategy. Intersecting content and technical SEO will maximise your overall search strategy.
Social media impacts SEO
Think of SEO and social media as two parts of one conversation. SEO says I want to find something, and your socials reply, here it is.
To get the best results, focus on creating high quality, original content and you'll succeed in both social media and SEO.
Keywords matter
A key part of SEO is using keywords in your content so they rank higher in the search engine results pages (SERPs). Just remember that it's a delicate balance.
We've all read content that is keyword heavy, where one word or phrase is used ten times in the opening paragraph. The takeaway is that the article was probably created to rank highly in search, rather than answer any question the reader might have.
Rather than repeating the same words constantly, a better strategy is to research the best performing websites and competitive keywords that are specific to your business or industry and focus on including these strategically in your content, such as in headlines.
SEO supports longevity of content
Incorporating SEO into your content won't deliver amazing results immediately, but it will deliver results that last.
Content with strong SEO will show up in search years after publication.
We've seen clients who continue to get leads and referrals from evergreen articles they published years ago, found via search.
Need help boosting your SEO and content marketing?
Assemblo is a full-service marketing agency based in Melbourne, with expertise in SEO and content marketing. We understand how SEO and content intersects to create a powerful strategy that generates leads and converts them into customers.
To find out how we can help your business with SEO and content, give us a call on (03) 9079 2555 or send us a note via the contact form below.
Ad hoc content marketing will only get your brand so far. Follow these steps to create an effective content marketing strategy that achieves results.
While most businesses know that content creation is important, there's a surprising number that still don't realise how critical it is to have a content marketing strategy behind it.
These businesses might post snaps of their products and staff on Instagram, occasionally write a blog post, even create a video or two. Customers are vaguely aware that they exist and may recognise the brand in passing, but it won't be the first one that comes to mind.
Compare that to the company that understands the true value of creating and executing a content marketing strategy. They set clear goals informed by data and insights, and every single piece of content they roll out supports their marketing objectives. Ultimately, their marketing efforts are much more successful.
The truth is that while content can be highly creative and inspirational, it's actually the strategy behind it that gives the content all its power.
Here are five key tips for creating a solid and robust content marketing strategy:
1. Understand what makes a content marketing strategy work
A content marketing strategy identifies your business goals and creates a road map to achieving them, using content as the key driver.
For example, your business goal might be to sell tickets to an event. Content designed to funnel leads into purchasing tickets, which might take the form of articles, videos, infographics, or podcasts, would be planned to go live on multiple platforms at specific times.
2. Develop a content marketing plan
At the core of every content marketing strategy is the answer to three key questions: Who are you targeting, what is their problem or issue, and how can your offering solve it?
The answers to these questions will inform every piece of content you plan to create.
For example, you might manufacture a line of durable hose fittings and want to increase the number of sales. Your audience is homeowners who are currently buying cheap, poor quality fittings. The problem is they leak and break easily. The solution is investing a little more now for long-lasting fittings that won't cause headaches when they break, or waste money through leakages.
You may have more than one audience, which will require more than one stream of content marketing. In this case, it's important to identify similarities and where content can intersect.
Once you've identified your audiences, you'll be well placed to select the platforms on which to best target them and plan timings accordingly.
3. Communicate the content strategy internally
For a content marketing strategy to be truly successful, it needs to be shared beyond your marketing team to every department in your organisation.
Ideally, the goals of your business should already be front of mind for every employee, but taking the time to share how you plan to use content to achieve these goals can help clarify the purpose behind the messaging.
This is particularly true of the customer-facing members of the team. If those who deal directly with customers understand how you are using content and to what end, they can reinforce the messaging.
4. Launch your content strategy
Hitting the go button is an exciting time in every content marketing strategy. It's time to see all your hard work come to life!
It's important to keep across your content output as it rolls out to measure ongoing results and adjust or update where necessary. Has a video, article, or social post generated an unexpected buzz that you can capitalise on further?
The beauty of digital content marketing is that you can pivot when needed or hook onto a newsworthy item in real time.
5. Measure and report back
So, you've implemented your content marketing strategy, which has hopefully achieved the desired results. Before you get too comfortable, remember there's still work to be done.
Analysing the results of your content marketing efforts, or deep diving into your data analytics, will help you to see what worked well and what could be improved. This will provide you with a deeper understanding of your customers and the types of content they respond to, which will help to inform future content marketing strategies.
Need guidance from content marketing experts?
Assemblo is a full-service marketing agency based in Melbourne, with experts in developing and executing effective content marketing strategies that resonate with audiences and achieve tangible results.
To find out how we can support your content marketing efforts, give us a call on (03) 9079 2555 or send us a note via the contact form below.
In the information-rich environment of the present day, content is king. But what do you do when you run out of ideas?
Rather than let your blog or content plan sit idle, here's what you can do when you're all out of ideas.
1. Use a content idea generator
Yes, there is such a thing! Content idea generators are the perfect tools for those who think the creative well has completely dried up.
For blog post ideas, try Hubspot's Blog Topic Generator. This tool works by using certain algorithms based on marketing keyword topics. Simply complete the required fields with terms that you'd like to write about, and it will come up with a week's worth of relevant blog post topics instantly.
You've written your blog post but you can't quite come up with an engaging headline. Never fear, CoSchedule's Headline Analyzer is here. The free tool gives your possible headline a 'score' and analysis of its key words to measure its impact in the format you're proposing (e.g. Blog post, tweet). The tool can be nifty for fresh ideas on certain words in your content, and also doubles as a learning tool for tips on words that connect with your particular audience.
Portent's Content Idea Generator can give you a quick topic for a blog post or tweet if you just type in a word – perfect if you have a single key word and all you need is a fresh topic to match. The tool generates ideas for types of content based on the keyword you provide, such as 'give readers a straight up resource' or 'write a post in second person'. It can suggest some pretty random ideas but it is likely to offer a fun take on a serious topic. Give it a go!
2. Explore trending topics
Another go-to for content inspiration is to perform a quick check of Google Trends to see what is trending in your area.
You can drill down by topic (eg. health, tech, business) or search for your own terms to see what is trending on something specific.
Looking for trends in specific location? You can do that, too. Google Trends allows you to search for trends by region and sub-region, meaning you can get ideas for content Australia-wide or specifically for the suburb you're creating content for.
This is a great way to get topic ideas for content that is on trend, timely and relevant.
3. Analyse the competition
We'd never suggest you rip off another's work but you need to keep an eye on your competition to monitor what works and what doesn't.
Is there an idea in a key topic they've missed? Perhaps there's a gap or an opportunity your content could fill?
If you don't know who your competitors are you can do a quick search on Buzzsumo by topic. It'll rank content ideas based on the current volume of social media engagement.
Sometimes, all it takes is a little look at what the competition is doing to generate some fresh content ideas based on your own point of difference.
4. Get ideas from your audience
Do you know where your audience eats, shops and spends their time online?
Find user forums and networks and don't be afraid to sleuth online Q+A communities like Reddit and Quora for customer concerns.
What's a question your readers really want answered? Write a blog post addressing that exact problem.
Mine your customer's forums for marketing topics they're exploring – you could just find a nugget that leads to your best content ideas ever.
When it comes to marketing your brand or business, and subsequently connecting with potential customers, there are few things more valuable than creating trust.
Nowadays, many digital marketers connect with a prospect on social media, through a Google search, or via email and immediately begin ramming their products or services in the potential customer's face. They haven't taken the time to get to know the prospect, foster a relationship or even prove why they should be trusted.
This approach is not only a massive blunder, it could have dire consequences for the brand.
Today, it is critical for marketers to create trust with prospective customers – and only once trust is established can products and services be sold.
The importance of trust
These days, so many brands and companies are being scrutinised by customers, so building trust is more important than ever before.
It's simply not enough to get your product or service out there and hope that the sales will come.
Building trust helps people to see the value in your brand. But trust cannot be sustained if people fail to see your value. What value does your brand offer potential customers and how are you delivering that value?
Firstly, ask yourself how your brand or business resonates with people. What is your brand doing to establish importance and meaning in the marketplace? Does your business have a strong ethos or mission? Define what you want your business to be renowned for and start incorporating that message in your marketing activities. When a brand resonates, people will have less resistance to it.
Once your brand resonates with people, you can work on building trust.
How to create trust in your marketing
When it comes to building trust, content is king.
Publishing compelling and valuable content is a great way to demonstrate your brand's commitment to being honest and transparent, while having a conversation about topics that matter to your prospective clients.
This can position your business as a genuine and credible source of information that people can come back to time and again, thereby creating trust.
Create valuable content
When you share something valuable with people, you give them a good reason to come back to your business. If that value is continually offered, potential customers will view your brand as useful and appealing, and they'll start trusting you.
Value can be shared through digital content in a number of ways including informative articles, helpful graphics, step-by-step video tutorials, and entertaining social media posts.
Your content must be useful – it should inform, entertain, help, make people's lives easier etc – for it to be perceived as valuable.
Take it a step further and create valuable content that can't be found elsewhere, so your brand can be the exclusive provider of that information that will keep people coming back to your brand as the trusted source.
Be likeable
While you're creating great content, adding value and getting to know your prospective customers, you're increasing your likeability.
And the more likeable your brand is, the more people will engage.
As digital marketing veteran Bill Carmody said: "The more someone likes you, the more they begin to trust you. This transforms the relationship from one of 'buyer and seller' to the preferred position of 'subject matter expert and interested party'."
How do you become more likeable? According to Tim Sanders, author of The Likeability Factor, you can enhance your likeability by being:
Friendly

: having open communication with others

Relevant

: your ability to connect with the interests, wants and needs of your customers

Empathetic

: recognising and acknowledging your customer's feelings

Real

: the aspects that show your integrity, honesty and authenticity.
Can you find a way to be friendly, relevant, empathetic and real in your content and other marketing activities?
Become a trusted brand
Every business has the opportunity to become its own publishing house where it can create and share meaningful content that provides value for their customers.
Publishing quality content on a consistent basis will also help build your brand's visibility, credibility and trust.
But don't just add to the noise – share your ideas, opinions, expertise and insight generously and in a way that will bring value to your customer's life. That is where trust is truly formed.
Podcasts are growing quickly, and it's no wonder. Users can listen to audio content hands (and eyes) free while on-the-go, and at a time convenient to them.
Unlike any other content medium, such as videos and blogs, audio offers the ability to be consumed in parallel to performing other tasks making them easy to slot into day-to-day life.
And the numbers speak for themselves. Popular podcasts Serial and This American Life started the trend and apparently averaged 1.5 million downloads each episode.
Australian women's publisher Mamamia had seven million podcast downloads in the past 12 months and they're predicting that they'll have 20 million downloads by this time next year.
"Australia is the fourth largest consumer of podcasts in the world," said Mamamia's national digital sales director Danika Johnston.
So, why are podcasts so popular?
First, podcasts solve a variety of problems. Simply pop in your headphones and things like cleaning the house, a long commute, or even cooking a laborious meal become a learning experience – with a friendly voice in your ear.
A quick search for podcasts on any topic brings up a wealth of information to choose from – and often the more niche, the more popular the podcast.
"Thirty-two per cent of people can't find what they want on radio. Podcasts offer listeners targeted content in an intimate and immediate way," said Ms Johnston.
Podcasting has become such a popular way of accessing content in Australia that universities are now teaching podcasting in journalism courses.
Unlike songs and other downloads on iTunes, podcasts offer a way for users to access content that is free and valuable. You can listen to intelligent content while stuck in traffic, at the gym or taking the dog for a walk, and they provide a gripping distraction that feeds the need to learn with the flexibility of being able to listen on the fly.
The beauty of podcasting is that it offers an intimate and accessible way for even the most niche of brands to bring their story (literally) into the user's ear in a most chatty and conversational way.
It's not only the popular shows with a high number of downloads that are gaining traction in the podcast space. Good content translates to every type of business, so everyone from real estate experts to writers and health professionals are now sharing their knowledge through podcasts.
Why podcast?
Statistics about the way users interact with the ads in podcasts is also very interesting. According to this US study, 54 per cent of users bought something after hearing about it on a podcast.
The way people interact with the content from podcasts offers a unique opportunity for brands to literally get 'in their ears'.
While capturing your listener with a good story, you can build trust. People remember what they heard in the middle of a fascinating podcast and are more likely to purchase something at a later date.
As such, podcasts have become an attractive medium for advertisers, especially in developing a brand's reputation and growing an audience.
As smartphone use continues to rise and audio files become more accessible, it's easy to see why podcasts are becoming the ultimate on-demand content medium. There are certainly opportunities for producers and advertisers to make the most of this growing and exciting medium.
Welcome to the final part of our content marketing series about articles and the incredible value they provide to a business when incorporated in its marketing strategy.
In case you've come to the series late, here's a quick overview of what we've already covered:
In this final part, we explore how articles on your company blog can be used as link-building assets to help your content reach the top spot in search engines.
Building backlinks to your content
For those of you who are new to the concept of backlinks, a backlink is when another site links to a page on your website.  Your website's backlink profile is considered an important ranking factor by search engines.
Think of it as a vote of confidence and a quality indicator. If an external site links to your website it may symbolise that:
They think a specific product you offer is amazing and they want to help promote it and drive some of their traffic to your site

They thought a particular piece of content you produced was unique and valuable, and would also align with the interests of their own site visitors.
Search engines recognise this and provide more favourable rankings to websites that not only have backlinks, but have backlinks from sites of high quality and relevance to the content.
In 2012 Google launched its Penguin algorithm update, penalising websites that used deceitful backlink acquisition tactics. For example, a lot of high-ranking websites bought links from 'spammy' websites or subscribed to 'link farms' (e.g. acquiring hundreds of low quality and unrelated website backlinks). That's why modern day link building is more about quality and relevance, rather than quantity.
So, how does your content get high quality backlinks?
This whole process takes a bit of research and creativity in the planning phases.
You first need to decide on what topics your content will cover and then look at the content that already exists on that topic, written either by your competitors or other publications. By finding a unique angle to take on that topic and identifying unique points that weren't covered by the existing articles, you can differentiate your content.
Getting your content in front of people who are interested in consuming it is where the link building starts. From here, you have two options for your blog post to acquire links: passive or active link building.
Passive link building
This is where you optimise your content for search (our SEO checklist can help), and share and amplify it on social media with the primary intention to maximise its exposure and drive awareness and reach.
Some members of your audience may have their own blog or work in the same industry as you. After reading (and loving) your article, they may decide to share your article over social media, through email or make reference to it (with a link back to your article on their own site).
Active link building
Taking things to the level, you can actively look for opportunities to share your content with other websites and publishers in order to acquire backlinks.
For example, infographics are a shareable format of content that can act as a valuable link-building asset. Not only are they eye-catching (provided they're designed well) but they're unique. You may contact a men's fashion blog who recently published an article about the suit construction process. You have already written an article about this topic and, within the post, you included a beautifully designed infographic illustrating the whole process. You get in contact to introduce yourself, tell them who you are and what your business does. You can then ask if they'd be interested in using your infographic, with a  backlink to your original article or website, within their article.
Good content for active link building acts as a win-win. In the above case, the infographic would bring value to their readers, and you get a highly relevant link back to your site from a fashion blog.
The real value of great content
Just like TV, radio or newspapers, blogs form a vital part of your marketing mix. Their ability to educate customers and act as a subtle advertisement, along with their ability to help boost your website rankings with keyword targeting and link building, highlights the immense value they can provide to your business. Failing to integrate articles into your content marketing strategy may see your business get left out in the cold.
If you're looking to capitalise on the benefits of content marketing for your business, get in touch with Assemblo. We have qualified copywriters, content managers and SEO strategists to give you a holistic content marketing strategy that integrates with your overall marketing and business strategy.
In part one of this series, we looked at how a blog can help educate and build brand affinity with your site visitors and, in turn, gently lead them down the sales funnel and turn them into customers.
In part two, we explore the important role articles play within a content marketing and SEO strategy, and how they can help with organic search rankings and inbound marketing.
Keeping it keyword specific
To be an effective tool for your users, a website can only have so many core pages – a homepage, an about us page, product pages, a contact us page and so on. You can build a search engine optimisation (SEO) strategy around these pages and allocate keywords and categories you want to focus on for each one, but there is a limit to what you can do.
Realistically, each page can only be optimised for a handful of keywords. Trying to target more than that will dilute your efforts, broaden the nature of the topic on the page and, ultimately, cannibalise your original keyword rankings.
For example, if you own an online suit store and have a web page titled 'our selection of suit fabrics', it would be appropriate to target top-level keywords around suiting fabrics on this page. You could then drill down to a separate page dedicated to each type of fabric, such as wool and cotton. This will allow you to accurately target keywords related to wool suits on the wool fabric page, while the cotton fabric page can target keywords related to cotton suits. If you used just one page to describe all the fabrics you use, you'd have a harder time trying to rank on various terms because there would be so many topics on the one page.
Additionally, some keywords you may want to target may not fulfil a purpose on any of your current web pages. If you want to rank on those keywords, you won't be able to because they won't tie in with any of the other content. That's where your blog comes in.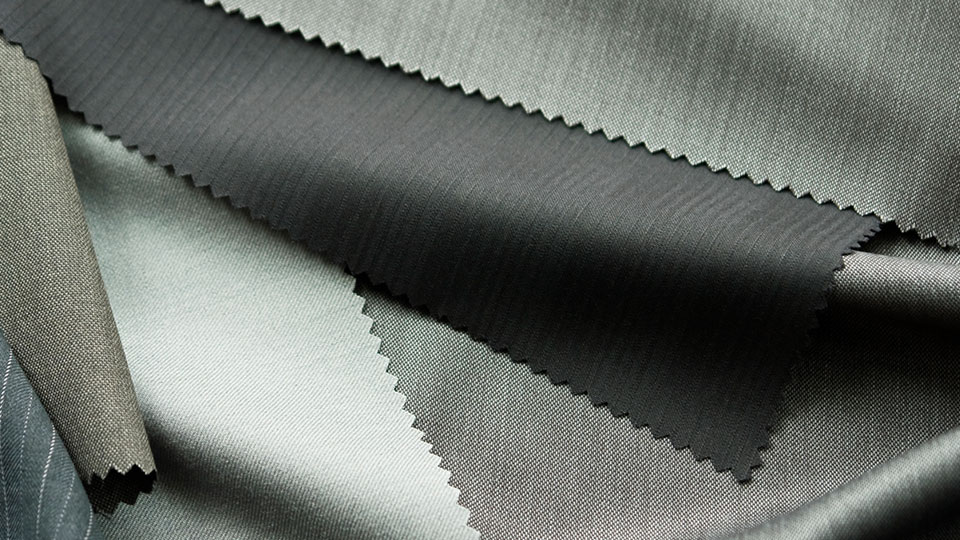 Zero-in on your keyword targeting
The first thing you will need to do is workshop and develop an editorial calendar and content planner. In your editorial calendar, you will plan out a regular content schedule with a list of key articles. When planning your content consider the following:
Outline key content categories relating to your business (e.g. products, services, industry news, etc) – you can use these categories as a framework for your keyword research
Identify your key target audiences and identify the kinds of unique needs or questions they'd have across their buying stages
Refine audience needs into article objectives. These should include the purpose of your piece (a social media or search focus) and also look at the overall objectives (e.g. thought leadership, customer support, sales focus, seasonal pieces, company news).
From there, you can start writing your articles and build out your blog. If writing is not your thing, consider hiring a professional copywriter. They'll be able to produce articles to a high standard and should be across incorporating keywords into the copy to fulfil SEO requirements.
For example, you want to capture customers early in the buying process (research phase) and you've identified and opportunity around the long tail search term: "what to wear to a black tie dinner". You may not have any suitable web pages that target this search term, but it would make for an interesting and relevant blog post. This will allow you to specifically target this Google search (and its variants) and help boost rankings around these terms, without compromising the ability of your existing web pages to rank on their specific terms.
The long-term plan should be to build out your blog, with each article aimed at targeting a specific set of keywords so that you cover all your bases, providing you with maximum exposure in organic search results.
Getting underway
Not sure where to start? Assemblo can help you workshop a highly effective content plan for your business and we have the journalists and copywriters to bring your plan to life. Contact us and start getting real results from your digital marketing.
---
Up next: In part three of this series, we will explore how your social media channels can help leverage your content and get it in front of the right people.
When was the last time you watched a video on social media in complete silence?
It was probably this morning when you woke up and scrolled through your Facebook or Instagram feed on your phone, stumbled upon a video and wanted to watch it without making any noise. Or perhaps it was during your commute to or from work – again, you watched on in silence so not to disturb fellow passengers or draw attention from them.
Whatever the circumstance, silent video is on the rise.
Is this growing trend due to the autoplay feature on Facebook and Instagram, and the ability to mute sound on Snapchat videos, or a user preference? Perhaps a mix of all of the above.
Speaking at the 2016 Interactive Minds Digital Summit in Melbourne, Director of Audience Development at TechCrunch, Travis Bernard, said few users turned on the sound when watching videos.
"As much as 85 per cent of videos on Facebook are watched without sound," he said.
And you may have noticed that brands are jumping on the bandwagon and finding new ways to deliver video content that conforms to this silent trend.
More and more videos on Facebook now include explanatory captions or subtitles as a way to captivate users quickly, even in a silent environment.
Mr Bernard said TechCrunch had adopted this approach and that captions were key to their video strategy.
As mobile, social media and video content continues to increase, it's no wonder users are gravitating toward the autoplay feature. It makes it easier to absorb video content as a user scrolls through their social media feed because when the sound is muted, the disruption is minimal.
But this is not to say that you should ignore sound in video altogether – some platforms, such as YouTube, play videos with sound by default. Rather, pay attention to the platform and tailor your video content to suit the way users prefer to consume it.
Why silent video should be part of your marketing mix
When you create video content specific to the platform, your efforts will be rewarded because you're putting your audience first. For Facebook, users don't have to turn on the volume to enjoy videos and a constraint of the platform is that videos autoplay silently in the news feed.
To make the experience engaging for Facebook users, consider tailoring your video to perform well on this platform – upload it directly to Facebook rather than sharing the same video from YouTube, use striking visuals and include descriptive text or subtitles. Think of tailoring your video content to suit Facebook's user trends as one part of your social media strategy.
As marketers, it's vital to pay attention to consumer behaviour and work within the limitations of specific marketing channels or, in this case, social media platforms. There's no denying that consumer behaviour drives marketing so as user attention shifts, so too should your approach to content creation.
Since its inception, Facebook users have changed their behaviour a great deal – from simple text updates, to a strong focus on imagery and now silent video dominating the platform.
What will come next? Only time will tell. But, for now, it seems silence is golden.
In today's diverse digital landscape, where marketing is done via multiple channels and audiences have become segmented, it's crucial to have a multifaceted approach to your content marketing.
This is why it is important to consider the benefits of using both SEO and social media as part of your content marketing strategy.
Here are three good reasons why you need a mix of SEO and social media:
1. You Cannot Rely Solely On SEO To Get Results
SEO and social media go hand in hand when creating and distributing content that is interesting and engaging.
Assemblo's SEO specialist Matt Dworakowski said the purpose behind content creation is to satisfy the search and information needs of your potential customers, while using targeted keywords within the copy to help improve your visibility in search engines.
But creating content and optimising it for search is only half the battle.
"The other half involves getting your content in front of the faces of your target audience, which is where social media comes in," Dworakowski said.
"Understanding your audience is crucial in content marketing as it allows you to make informed decisions in regards to which social media platforms to use and what sort of content to create."
2. The Social Media Audience Is Active And Growing
Go where your customers or potential customers are spending their time – on social media platforms.
According to a GlobalWebIndex report, people are spending an average of 1.72 hours on social media networks every day, which accounts for about 28 per cent of total daily time spent online.
"We're actually spending more time on (social) networks now than in the earlier part of the decade – with the rise of the mobile internet, and the ability it affords us to connect to (social) networks at any time and from any location, being a major driver of this," the report reads.
It would seem the social media bubble is far from bursting.
Speaking at the Interactive Minds Digital Summit in Melbourne last month, Funny or Die's director of marketing Michelle Weil said social media was driving more traffic to their website than SEO.
In a social media environment, peers are also likely to recommend and share things they like, meaning your content has the potential to reach an audience who may not necessarily look for your brand via a traditional search engine, Weil said.
"We understand that SEO is important but social media is becoming more and more important," she said.
3. SEO And Social Media Complement Each Other
When it comes to digital content, the goal is all about creating a positive and unique user experience.
Assemblo's Head Strategy Director Steve de Niese said when web users search for content, the search engine works to return the best results.
"In the case of search, the best content means the most relevant, the most informative, the most credible and the best quality," he said.
"Creating high quality, original content is a sure-fire way to succeed in both social media and SEO. It makes sense to focus on both avenues because your content will dominate."
---
Find out how combining the use of SEO and social media can help your business and drive sales. Contact Assemblo today to discuss the best strategy for your brand.
Phone (03) 9079 2555, email [email protected] or get in touch by filling out the form below:
In today's digital age, successful marketers are embracing a mix of online marketing in conjunction with their traditional marketing activities. In order to stay competitive, you need to understand how digital channels can support your campaigns and help you reach your audience.
Content marketing should be a part of your digital toolkit. Optimising your content for search, an area which continues to evolve, should be a major component in every marketer's overarching strategy.
What can content marketing do for your brand?
A well devised content marketing strategy can:
Increase visibility and drive more traffic to your websites
Increase conversion rates
Reduce Google AdWords bid spend
Increase brand awareness and recognition
Allow targeting audiences with more accuracy
Reduce the costs for lead acquisition
Boost the performance of above the line marketing activity
Disrupt and hijack competitor marketing activity
The often lonely world of SEO
There's a tendency to believe that doing some keyword research, building some links and posting a weekly article on your blog is where you content marketing strategy ends. The pitfall with this approach is that, often your SEO activity becomes isolated from your other marketing activities, resulting in less effective search campaigns with reduced conversion rates, and a disconnect between your campaign goals and how your audience is actually experiencing with your brand online.
By following best practice SEO, and integrating your content marketing in all stages of your marketing activity, you will be able to own the digital space.
Indiana Jones-ing over the gap
As with traditional marketing, consistency and adherence to your brand and marketing campaigns are the key to a successful content marketing strategy. Involve your content marketing team during the planning phase of campaigns, rather than at the end of the process. Make sure that your website and landing pages reflect your campaign and offers. Look for opportunities to integrate content marketing as a major part of your campaign engagement with your audience and tailor your campaign to suit the online space.
Some strategies include:
Plan regular meetings between your internal marketing team and your digital agency throughout all stages of your campaign, to ensure goal and work congruency.
Create relevant landing pages for social media posts. (e.g. link to an article on your own site, rather than another site)
Look for easy wins by incorporating keywords your already rank well on, or that have low competition, in your radio ads and TVC's. Focus on optimising for keywords your audience easily recall and type into search engines to find your brand or product.
Regularly update the content on your website to match your current campaigns.
Use analytics to inform the structure of your site, funnelling prospective customers towards a conversion and keeping people on your website longer.
Marketing will always be a highly competitive industry and, with the digital space constantly expanding, content marketing and SEO have never been more important. It can take a bit of a change to the way you plan campaigns, but it's such a cost-effective way to reach customers and drive conversions.
By following best practice SEO, and integrating your content marketing in all stages of your marketing activity, you will be able to own the digital space.