When it comes to creating and maintaining a company blog, a common misconception is that the articles have to be technical to work.
But this isn't the case.
While highly-technical blogs may work for some industries and topics, in many cases the most engaging blog posts are the ones that everyday readers can relate to.
That means the most effective blog posts are usually the ones that are tailored to an audience, employ simple language and seek to help the readers in some way.
If you're thinking about starting a company blog or want to refine your current approach to blog posts, here are a few things to consider.
Write for your audience
It sounds basic, but you'd be surprised how many businesses don't stop to consider who they are writing for.
Some assume knowledge not necessarily possessed by the reader, and some assume interest in technical specifics that might not exist.
And sometimes business blogs get caught up in wanting to impress their readers.
The problem is, although readers may very well be dazzled by the depth of your technical knowledge, if you don't engage your audience or achieve your goals you've squandered a marketing opportunity.
Be sure to tailor your blog topics to your audience's needs so you can create genuine value and encourage them to keep coming back for more.
When you create good content, it makes for a powerful addition to your marketing activities.
Answer a question
Most people want an answer to a question or find a solution to a problem.
Often the most successful company blogs are not thought leadership or highly-technical pieces, they are the ones that simply answer the questions many people have.
What questions do you get asked regularly by customers? What is a misconception about what you do? Now blog about that.
This approach will not only help you to rank higher in search engines but in the process, you'll establish yourself as an expert in your field.
Tap into different stages of the buying cycle
Articles or blog posts are most effective when they play to the different stages of the customer buying cycle.
The first stage is awareness; where the client recognises they have a need but doesn't know how to address it. If customers are continually approaching you with specific needs, address them in a blog post.
The next stage is research; where the customer has become interested in purchasing an item or using a service and is now online comparing what's on offer. At this stage, it's not about your technical know-how, it's about how you want your customer to feel about your brand.
Consideration is the stage where the potential buyer or client is looking for specific information. They will be looking for detailed description, quality photography or video demonstrations – all of which can be captured nicely in a blog entry.
If you've got a best-selling product or service, why not talk about it in depth in a dedicated blog post? It'll not only give your potential customers a detailed insight into its key features, it may also cement your product or service as a preferred choice.
The last stage of the buying cycle is the actual purchase. It's about nailing the sale and getting bogged down in technical detail has no place here.
Non-technical blogs also play an important part in retention. If your blog focuses on building a sense of reliability and usefulness rather than technical detail, clients will continue to come back.
Keep it simple
Consider this: blog headlines that are non-technical often perform better in searches because they mirror exactly what people type into search engines.
Search aside, always remember that the aim of a company blog is to communicate – and the most effective communication employs simple, non-technical language.
Need help with a blogging strategy or production?
At Assemblo, we help businesses and brands to create and maintain regular blogs.
If you'd like to explore how articles or blog posts can support your business objectives, get in touch.
Call (03) 9079 2555 or fill in the contact form below.
Content marketing has become an industry buzzword, popping up regularly on digital marketing and sales blogs everywhere.
What it is and why you need it is not always clear so let's break it down for you: content grows business. Or specifically, good content grows business.
Think about it.
The first time your customer comes to you, they are looking for information or a solution to a problem. Your content is the response to that.
Over the few minutes the potential customer is on your website or social media, good content will answer their question, establish you as an authority in this field, build trust and lay the foundations of a relationship.
It's a big job. And it's made bigger when you think that content is also a key tool in search engine optimisation (SEO) and social media engagement.
And if you still need more, here are some reasons why great content is essential for your digital marketing strategy:
Good content adds value across the user buying cycle
Good content will enable you to generate leads and create sales.
Every minute people spend consuming the information you provide is an opportunity to feed them into the sales funnel.
Free, timely, engaging and interesting content will introduce your product or service to potential customers.
Once trust is built and a relationship is formed, good content will drive the potential client to the next stage of the sales funnel, with articles that explain how your solutions are the best fit for them.
The final stage of the buying cycle is the call to action, which good content will deliver seamlessly and effectively.
Good content can synergize your website and social media
Content that is harnessed by social media can have enormous reach, and target exactly the client your company seeks – but it has to be the right content.
Content that really packs a punch is memorable and shareable.
Great content ideas for social media include tips and lists, blog posts, free downloadable guides and reports, infographics and videos.
Good content positions your business
Consistently publishing trustworthy content builds your reputation as being at the forefront of your industry.
Providing free and well-informed content places you ahead of the pack in thought leadership.
Good content places you high in Google searches
The Google algorithm is complex but put simply, the only way to rank highly on the search engine is to create content that is relevant, timely and of great quality.
Good content is updated regularly, is considered valuable in its category, provides direct answers to questions, and optimises keyword strategy.
Good content works well with others
Like all aspects of marketing, good content works best when it is part of an overall strategy.
Rather than being an adjunct to your marketing plan, great content should enhance the marketing you may already be doing.
Great content can form the central platform around which all sorts of online and offline marketing exercises can pivot.
It streamlines and staggers marketing messages across social media, and provides real-time engagement.
Experience the value of great content
Content can deliver you data about how your customers are responding to your marketing, what they are looking for, and what is delivering results –invaluable information for the developing of future marketing strategies.
To find out more about how a content strategy can help your business, get in touch by calling (03) 9079 2555 or complete the form below.
In part one of this series, we looked at how a blog can help educate and build brand affinity with your site visitors and, in turn, gently lead them down the sales funnel and turn them into customers.
In part two, we explore the important role articles play within a content marketing and SEO strategy, and how they can help with organic search rankings and inbound marketing.
Keeping it keyword specific
To be an effective tool for your users, a website can only have so many core pages – a homepage, an about us page, product pages, a contact us page and so on. You can build a search engine optimisation (SEO) strategy around these pages and allocate keywords and categories you want to focus on for each one, but there is a limit to what you can do.
Realistically, each page can only be optimised for a handful of keywords. Trying to target more than that will dilute your efforts, broaden the nature of the topic on the page and, ultimately, cannibalise your original keyword rankings.
For example, if you own an online suit store and have a web page titled 'our selection of suit fabrics', it would be appropriate to target top-level keywords around suiting fabrics on this page. You could then drill down to a separate page dedicated to each type of fabric, such as wool and cotton. This will allow you to accurately target keywords related to wool suits on the wool fabric page, while the cotton fabric page can target keywords related to cotton suits. If you used just one page to describe all the fabrics you use, you'd have a harder time trying to rank on various terms because there would be so many topics on the one page.
Additionally, some keywords you may want to target may not fulfil a purpose on any of your current web pages. If you want to rank on those keywords, you won't be able to because they won't tie in with any of the other content. That's where your blog comes in.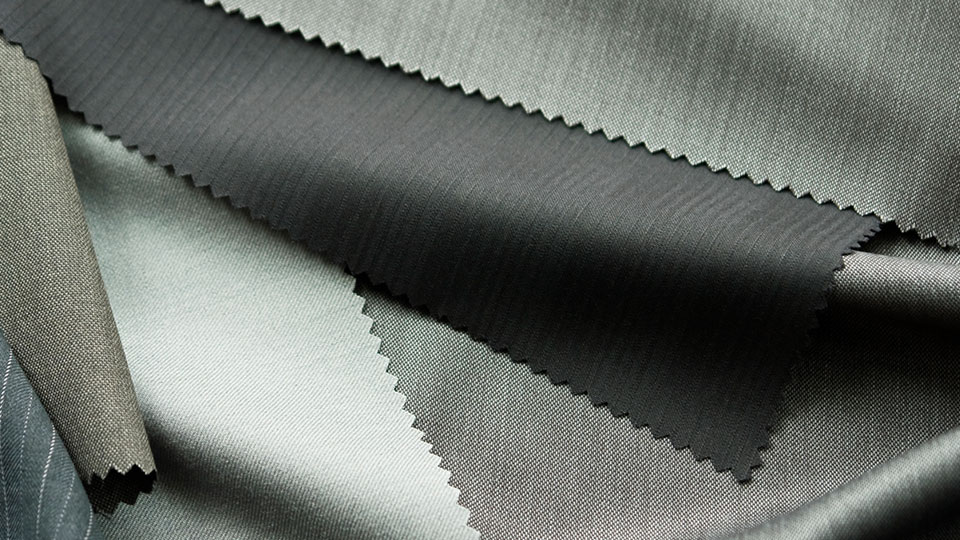 Zero-in on your keyword targeting
The first thing you will need to do is workshop and develop an editorial calendar and content planner. In your editorial calendar, you will plan out a regular content schedule with a list of key articles. When planning your content consider the following:
Outline key content categories relating to your business (e.g. products, services, industry news, etc) – you can use these categories as a framework for your keyword research
Identify your key target audiences and identify the kinds of unique needs or questions they'd have across their buying stages
Refine audience needs into article objectives. These should include the purpose of your piece (a social media or search focus) and also look at the overall objectives (e.g. thought leadership, customer support, sales focus, seasonal pieces, company news).
From there, you can start writing your articles and build out your blog. If writing is not your thing, consider hiring a professional copywriter. They'll be able to produce articles to a high standard and should be across incorporating keywords into the copy to fulfil SEO requirements.
For example, you want to capture customers early in the buying process (research phase) and you've identified and opportunity around the long tail search term: "what to wear to a black tie dinner". You may not have any suitable web pages that target this search term, but it would make for an interesting and relevant blog post. This will allow you to specifically target this Google search (and its variants) and help boost rankings around these terms, without compromising the ability of your existing web pages to rank on their specific terms.
The long-term plan should be to build out your blog, with each article aimed at targeting a specific set of keywords so that you cover all your bases, providing you with maximum exposure in organic search results.
Getting underway
Not sure where to start? Assemblo can help you workshop a highly effective content plan for your business and we have the journalists and copywriters to bring your plan to life. Contact us and start getting real results from your digital marketing.
---
Up next: In part three of this series, we will explore how your social media channels can help leverage your content and get it in front of the right people.