In the world of marketing agencies, bigger is not necessarily better. Here's why.
There are certain times when bigger is not better.
If you're being attacked by a wild animal, is one that springs to mind; if you have a mortgage, the smaller the better; and of course, if you're a large company looking for the most creative and effective marketing agency, you're going to want to look for small too.
There's a common misconception that says the bigger the marketing agency, the better the results – they've got more money, more people, right? Wrong.
In the world of marketing, bigger is not necessarily better, which is why so many of the world's best known and successful brands are working with small agencies that prefer life out of the limelight.
Here's why:
Bigger bang for your buck
At small marketing agencies, like Assemblo, a little goes a long way.
Small agencies are used to working within tight budgets and can stretch your marketing dollar further.
With fewer overheads and staff, more of your marketing budget goes to the actual marketing campaign, and less to feeding the giant agency machine.
Flexibility
Small agencies are less bogged down by procedure, making them more nimble.
One of our biggest strengths at Assemblo is that we can easily adapt to the needs of big corporates, allowing our team to quickly pivot when inspiration strikes or when client changes are needed.
Less fluff
You can spot them a mile away at industry events – those super polished clones from large agencies that speak in buzzwords and the latest terminology deemed by Corporate HQ to be so 'now'.
Big agencies are full of marketing professionals, but they can also be full of something else.
Assemblo's team is not interested in competing with large agencies and their egos, and we won't try to impress you with words that are full of hype and empty of meaning.
We're interested in helping our clients succeed and helping their business to grow. It's that simple!
Greater relevance
Trends change; consumers move on; markets are fickle. Staying relevant in today's fast-paced world is harder than it's ever been.
Forward-thinking large companies want a marketing agency that is cutting edge and able to keep up and swerve when the lines move.
Small agencies are able to move quickly and at the pace the marketplace demands.
Less complacency
When you work with a small agency you know that you matter – you're not just one of hundreds of clients on the books.
At Assemblo, you don't have to compete with other clients for time and resources. Oh, and when you call the office, we'll know who you are.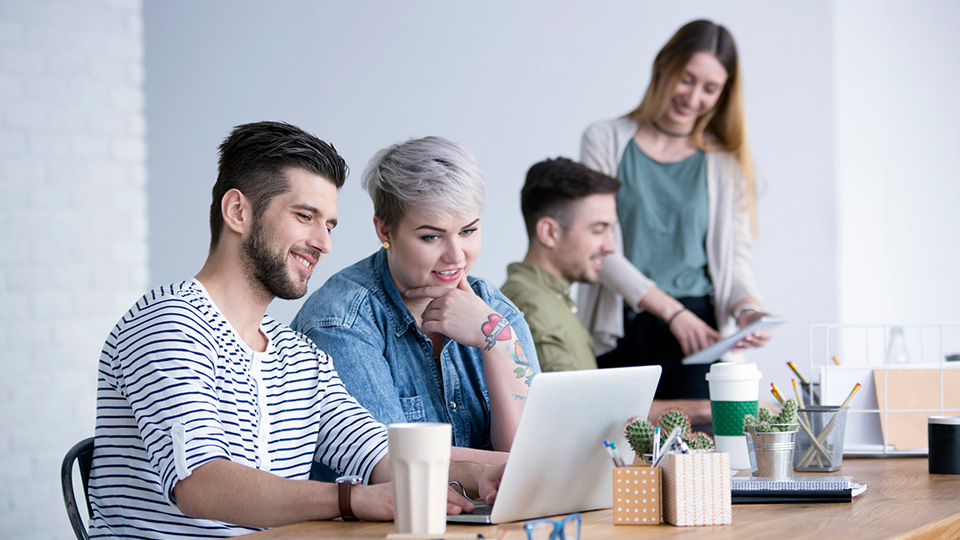 Less red tape
Amazing ideas are derived from creativity – and nothing kills creativity faster than bureaucracy.
The more layers of sign-off a concept goes through, the weaker and blander it becomes.
Assemblo actually encourages out-of-the-box thinking and rewards progressive, switched on ideas.
Niche expertise
Boutique agencies, like Assemblo, have loads of expertise in a range of areas, rather than a little bit of expertise across every single industry.
That means big, corporate clients are supported by an agency that understands their particular industry as well as they do.
When it comes to choosing a marketing agency, there's a reason so many big businesses are choosing small.
They understand the very simple truth: bigger isn't better, better is better.
Find out how our small agency can help your large firm
If your company is looking to work with a marketing agency that can offer bigger bang for your buck and personalised service – all without the fluff – Assemblo is the perfect fit.
As a full-service marketing agency based in Melbourne, Assemblo can help with every part of your marketing strategy to help your business grow.
To find out how we can help your business, give us a call on (03) 9079 2555 or send us a note via the contact form below.