There's no denying it, Christmas time is a frenzied free-for-all both professionally and personally. There's so much to organise and time never seems to be on your side but thankfully these four digital tools will make your life a little easier this holiday season.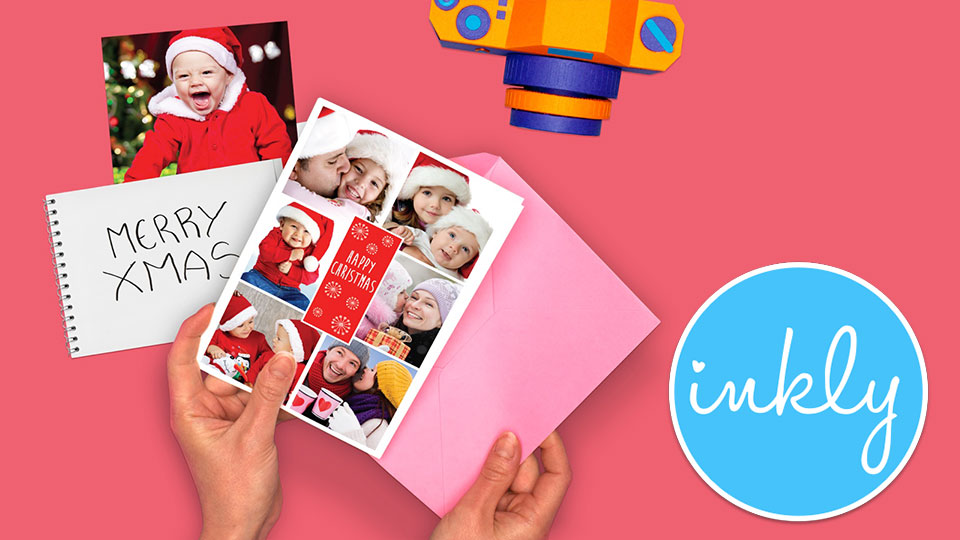 Inkly
Inkly puts a modern, technological spin on what sadly seems to be a dying art – greeting cards.
Available from the Google Play and Apple App stores, this nifty tool allows you to create and send your own personalised Christmas cards. These days, texts and social media posts seem to be the go-to way of passing on wishes to friends and family but it can be impersonal. This is where Inkly truly shines. You first select from more than 1,300 card designs, then you write your personal message on a piece of paper and take a photo of it with your phone or tablet and, voila, it transfers the message to your card.
You can also add and crop your own photos to give your card that personal touch. Once it's all done type in the address and the card is sent off for printing and delivery.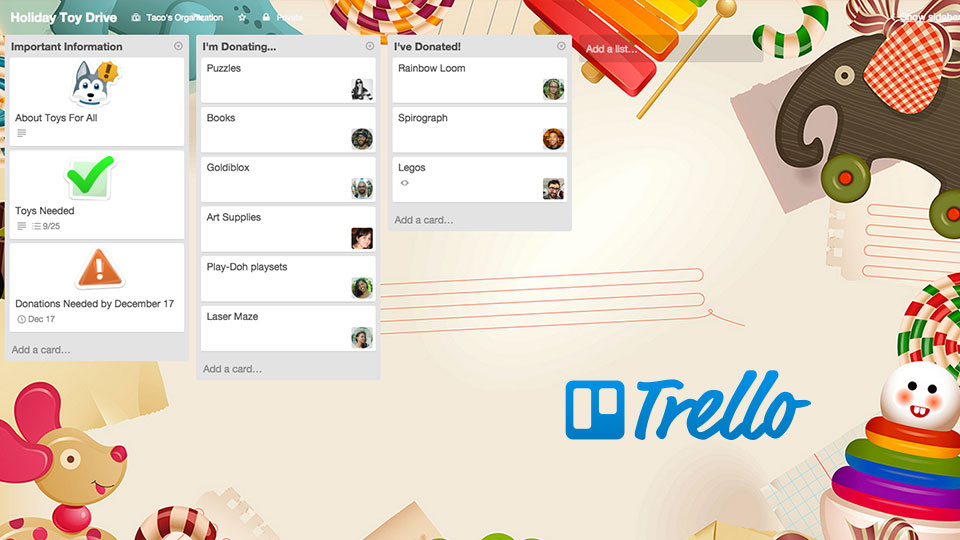 Trello
Keep track of tasks with Trello, a desktop and mobile tool that provides you with a visual and flexible way to organise all of your tasks.
Break up your jobs into columns such as 'Christmas family dinner' and 'presents to buy', and add images or text in the form of cards, which act as to-do list steps under the respective columns.  If you're doing Christmas shopping with others, you can add them to your Trello board and update it in real-time to see who has purchased specific presents and determine which gifts still need to be bought.
You can also add files from your computer and other online drives such as Google Drive and Dropbox for a more integrated experience.
Elfster
Whether you love it or hate it, Christmas wouldn't be complete without a Secret Santa (Kris Kringle or Amigo Secreto or whatever you want to call it). But sometimes these can be a nightmare to organise. That's where Elfster can help.
Elfster is a free online Secret Santa organiser. Simply invite your colleagues, family and friends to Elfster, set a dollar value for the gifts and the tool will randomly (and privately) generate your Secret Santa. The tool even has a FAQ section where you can anonymously ask your assigned Secret Santa questions about interests and preferences to get ideas for gifts they might like.
It's what we're using for our Kris Kringle this year, and shout out to software developers, inoutput for putting us onto this great tool.
Big Oven
Among all the craziness that's going on at work and at home, it can be difficult to organise meals over Christmas but luckily, the Big Oven app has got your back.
Available on both Android and IOS, it allows you to find highly-rated recipes for various occasions, including Christmas. It also allows you to create and manage grocery lists. If it's your turn to host the big family Christmas lunch and/or dinner then you can create meal plans and menus, share them through social media and email the information to let attendees know what will be served.
The app even lets you manage your leftovers by allowing you to type in up to three ingredients which then generates a list of meals you can make from them.
---
Do you know of any useful tools that can help make Christmas run smoothly? Be sure to let us know.