If you're planning to move your physical store online, then make sure your e-commerce store meets your specific needs and outperforms the competition.
Small businesses have been hit hard by the coronavirus (COVID-19) pandemic, especially those without e-commerce websites or the ability to sell their products or services online.
There's never been a more critical time for small businesses to have an online store, as the COVID-19 pandemic pushes consumers to shop online.
Yet, 59 per cent of small businesses in Australia don't have a website, according to a 2019 study conducted by YouGov Galaxy.
The best approach is to create a bespoke e-commerce website tailored to your unique business needs, with integrated functionality for content marketing, sales funnelling, competitive search performance and more.
Of course, you could set up a simple online store. But with so many businesses rushing to create e-commerce sites at the same time, there's a risk that your store may get lost in the crowd.
Here are some tips to help move your brick-and-mortar store online:
Create a bespoke e-commerce website
If you want to create the best online shopping experience, then building an e-commerce website is the way to go.
Building an online store gives you complete control over its design and how it works, allowing you to customise it to what your business needs.
If you already have a website for your business, you can add an online store into your existing site too.
While your online store is under construction, you will need to consider online payments, shipping and customer service specifically for e-commerce.
For payments, there are payment gateway options like Stripe and Paypal, otherwise your bank may also offer merchant banking options too.
Just remember that you will need an experienced website development team to build your site from scratch and tailor it to your specifications.
Implement e-commerce on a shoestring budget
Small businesses can also sell their products and services via digital marketplaces like Amazon, ebay and Etsy.
Online marketplaces offer a range of different services and appeal to different audiences, so it's important to weigh up what your business needs and who your customer is.
For example, Etsy is well-known for its handmade and vintage items, while almost anything can be found on Amazon.
Keep in mind that online marketplaces will highlight alternative products on your store to help users, meaning that you may lose customers to your competitors.
Also watch out for fees. Depending on the marketplace, you will have to pay subscription fees, selling fees, shipping fees and more.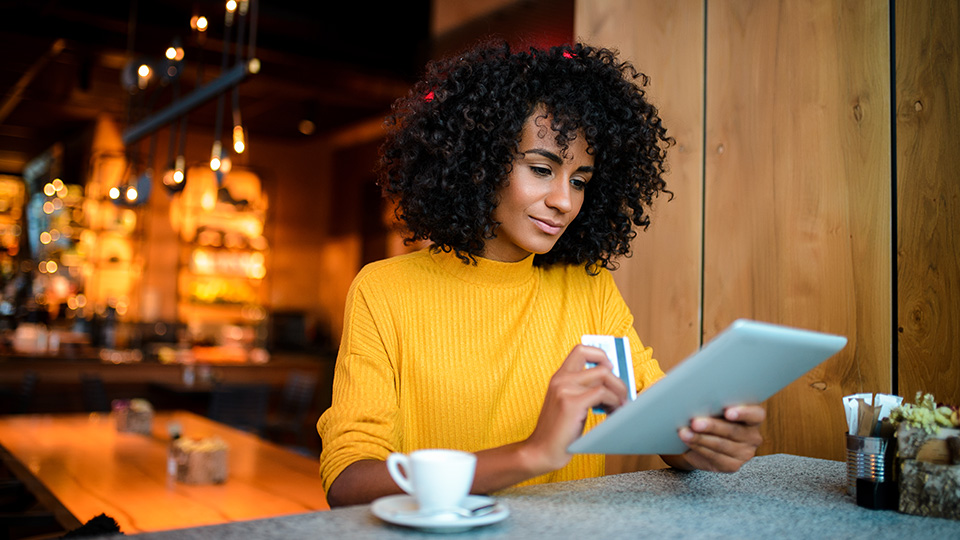 Get a simple store to market immediately
There are also e-commerce website builders like Shopify, Squarespace, WordPress and Wix.
These DIY website development platforms provide online store templates that small businesses can use as their own e-commerce website.
You may want to use a DIY site builder to get your business online fast and test your concept before taking the plunge into a more competitive and scalable bespoke e-commerce website.
Certain features of the templates can be changed like photos, copy and layout, however there is a limit to what can be done.
E-commerce site builders offer more options than online marketplaces but are less flexible than building your own online store within your existing website.
These platforms also have different fee structures, so make sure you read the fine print.
Get the right e-commerce advice
Setting up your online store is just the first step.
You then need to let people know that your online store is open for business and start developing strong customer relationships through digital marketing activities like:
As a full-service marketing agency based in Melbourne, Assemblo can create e-commerce websites and online stores tailored to your specific needs, so that you can provide the best shopping experience for your customers.
We can also help with all your digital marketing needs, with our team of highly skilled marketing professionals including strategists, account managers, designers, software developers, journalists and copywriters, social media producers, photographers, SEO specialists and more.
To find out how we can help, give us a call on (03) 9079 2555 or drop us a note via the contact form below.