Business owners often focus on what their core offering is, but history shows us that successful leaders start by asking why their business exists in the first place.
Have you ever wondered why some businesses achieve great things that defy expectations, while others fail?
Well, the answer lies in how businesses define their core product or service, according to bestselling author Simon Sinek.
In his highly-acclaimed Ted Talk, Sinek explains that the key difference between success stories like Apple and other brands is that Apple started out by defining their purpose before their product.
To help illustrate his "Start With Why" concept, Sinek developed the Golden Circle to help businesses and leaders define their priorities.
What is the Golden Circle?
Think of the Golden Circle as a dart board and then imagine 'Why' in the centre, 'How' in the next ring and 'What' in the outer ring.
The 'Why' represents a brand's core belief and why it exists; the 'How' refers to how the business meets that core idea; and the 'What' reflects what the company does to satisfy that core idea.
Many businesses approach their marketing by starting at the outer ring and moving inwards, focusing on what their product or service is and then how to deliver it.
However, Sinek argues this is a backwards approach and that businesses should start by asking why they do what they do.
For example, if Apple was like everybody else, its marketing message might sound like:
We make great computers.
They're beautifully designed and simple to use and user-friendly.
Want to buy a computer?
However, Sinek says Apple has become such a success because it actually communicates like this:
Everything we do we believe in challenging the status quo, we believe in thinking differently.
The way we challenge the status quo is by making our products beautifully designed, simple to use and user-friendly.
We just happen to make great computers. Want to buy one?
"People don't buy what you do, people buy why you do it," Sinek explains.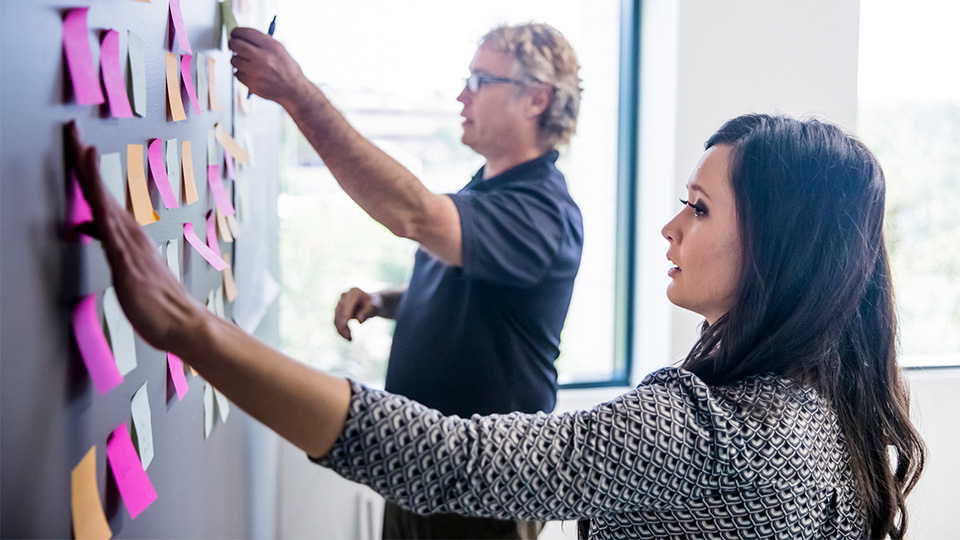 Tips for identifying your core offering
Identifying your core product or service gives you clarity and can shape your marketing and sales messaging.
To work out your own core offering, take a step back and ask yourself why you do what you do.
Have a brainstorming session and think about what you get or want to achieve from your business beyond money.
Once you have defined that core belief or reason to run your business, then think about how to execute that idea as well as you can.
You should also look at what your products or services are and whether they reflect that core belief.
And always keep in mind that people don't buy what you do, but why you do it.
If you are struggling to identify your core offering or simply want some advice on how to execute your marketing strategy, the team at Assemblo can help.
We are a full-service marketing agency based in Melbourne and can help businesses with a single aspect of their marketing right through to overseeing an entire strategy, much like an outsourced marketing department.
If you want to learn more, give us a call on (03) 9079 2555 or drop us a note via the contact form below.